Village party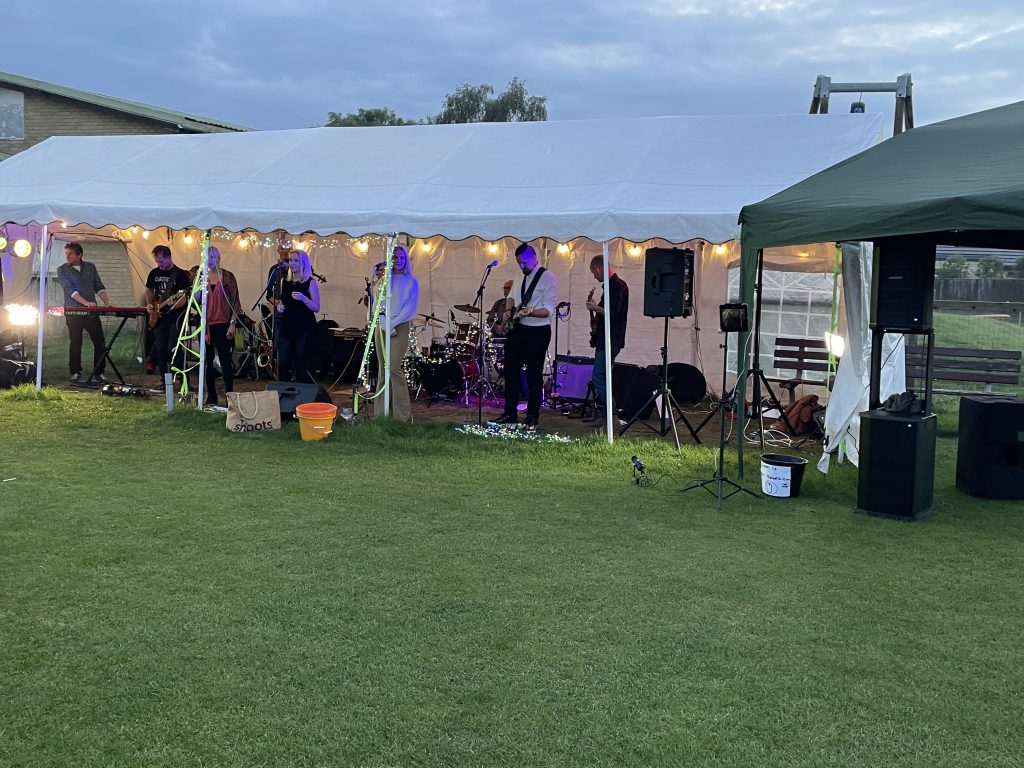 At 8pm on Saturday 21st August the Village Idiots played an open air free charity gig on Stonesfield playing fields (near village hall). Earlier this year the band lost a dear friend and sax player David 'Blithering' Lines. This gig was in his memory and was in aid of Cancer research.
A huge number of people turned out to listen to great music, socialise and donate to charity. The Sports and Social Club laid on an outside bar and everyone had a great time. Surprisingly, in view of the dire forecast, the weather was dry for almost the whole evening and the band played numerous encores.
It turned into an amazing village party!