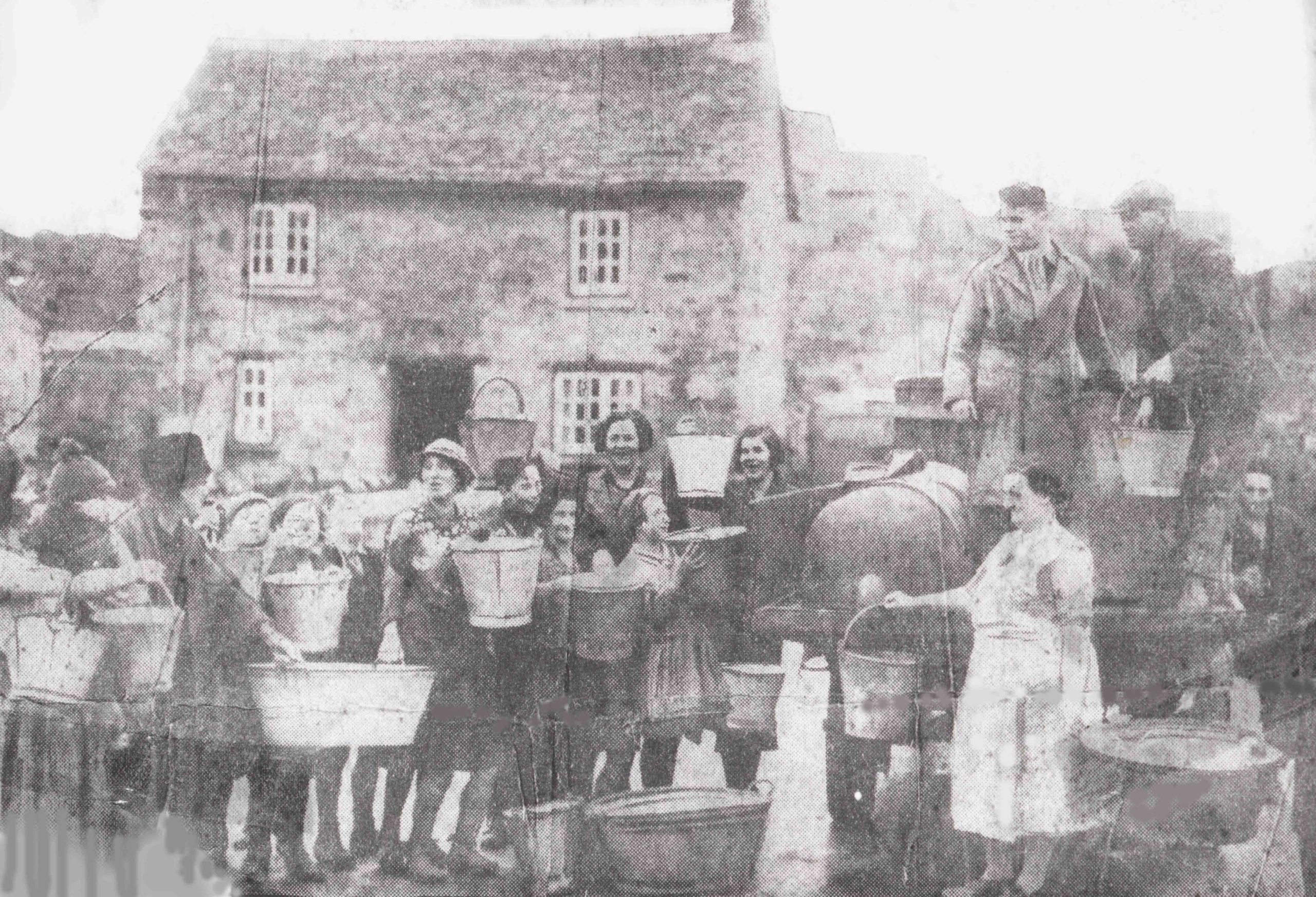 The picture shows residents buying water from the Council water cart in 1934 during a drought. The price was 1p per bucket. The people are standing opposite the Boot Street tap, near where the bus stop is now. The cottages are no longer there.
Some more history of Stonesfield can be found here.
Click here to listen to recordings of people from Stonesfield as part of the 1987 BBC series 'People and Places'.