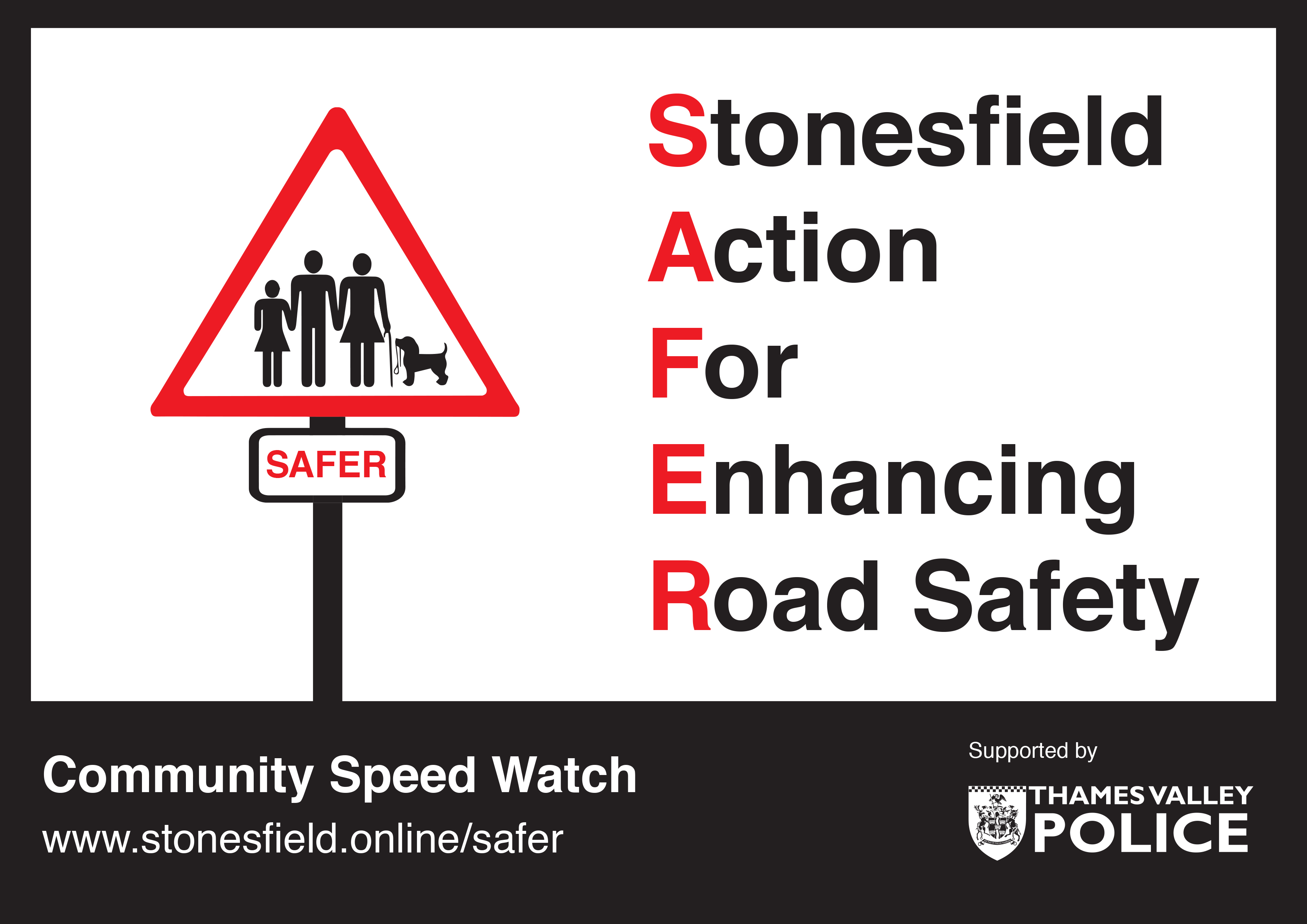 SAFER is Stonesfield Action For Enhancing Road Safety and was formed following a survey of residents' opinion on road safety at the end of 2018.
SAFER is a Stonesfield Parish Council working group created to improve road safety within the Parish of Stonesfield.
SAFER aims are "to create Stonesfield as a village where all individuals in the community feel safe when out on the village roads, no one is killed or seriously injured in road crashes and vehicles / property is undamaged by road incidents".
SAFER is looking for any Stonesfield resident interested in working for the improvement of road safety within and around Stonesfield and willing to volunteer their time to do so.
You can get more information or volunteer by
emailing safer@stonesfieldpc.uk
using the form (below)
Are you interested in road safety in Stonesfield?
Have you some spare time to help SAFER?
If so, please sign up below  
SAFER is looking for your help on a range of road safety projects including Community Speedwatch.
If you wish to help or just get more information then please complete the form and press 'Send' (not forgetting to complete the simple sum first – it prevents spam).
We will then be in contact to confirm receipt and discuss how you can help.
Please note that you can remove yourself from the SAFER database at any time by using the same email form. Your details will not be shared with anyone outside SAFER.