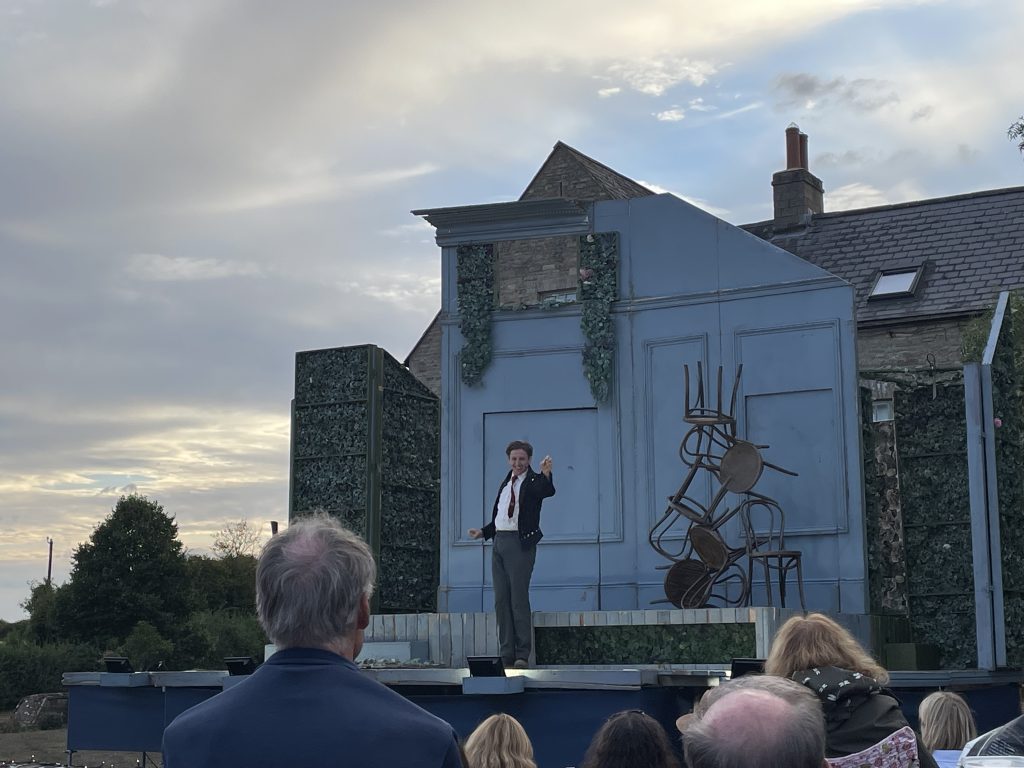 Oberon and Titania's marital mayhem unleashes chaos on four young lovers with disastrous – and hilarious – consequences. Deep in the forest, a troupe of aspiring actors prepare for the most important night of their lives – a command performance before the Duke and Duchess. As the King and Queen of the Fairy Kingdom become entwined with the human world, a night of madness, music and magic ensues…(don't forget the donkey!)
The Duke's Theatre Company returned with this original production for Summer 2022 featuring live music, beautiful design and theatrical magic.
On 27 and 28 August they delighted the New Barn Farm audiences who enjoyed their picnics before watching Shakespeare's most celebrated and comic fairy tale in a enchanting setting.
The Duke's Theatre Company is the UK's newest professional theatre company specialising in outstanding outdoor theatre. https://www.thedukestheatrecompany.co.uk/