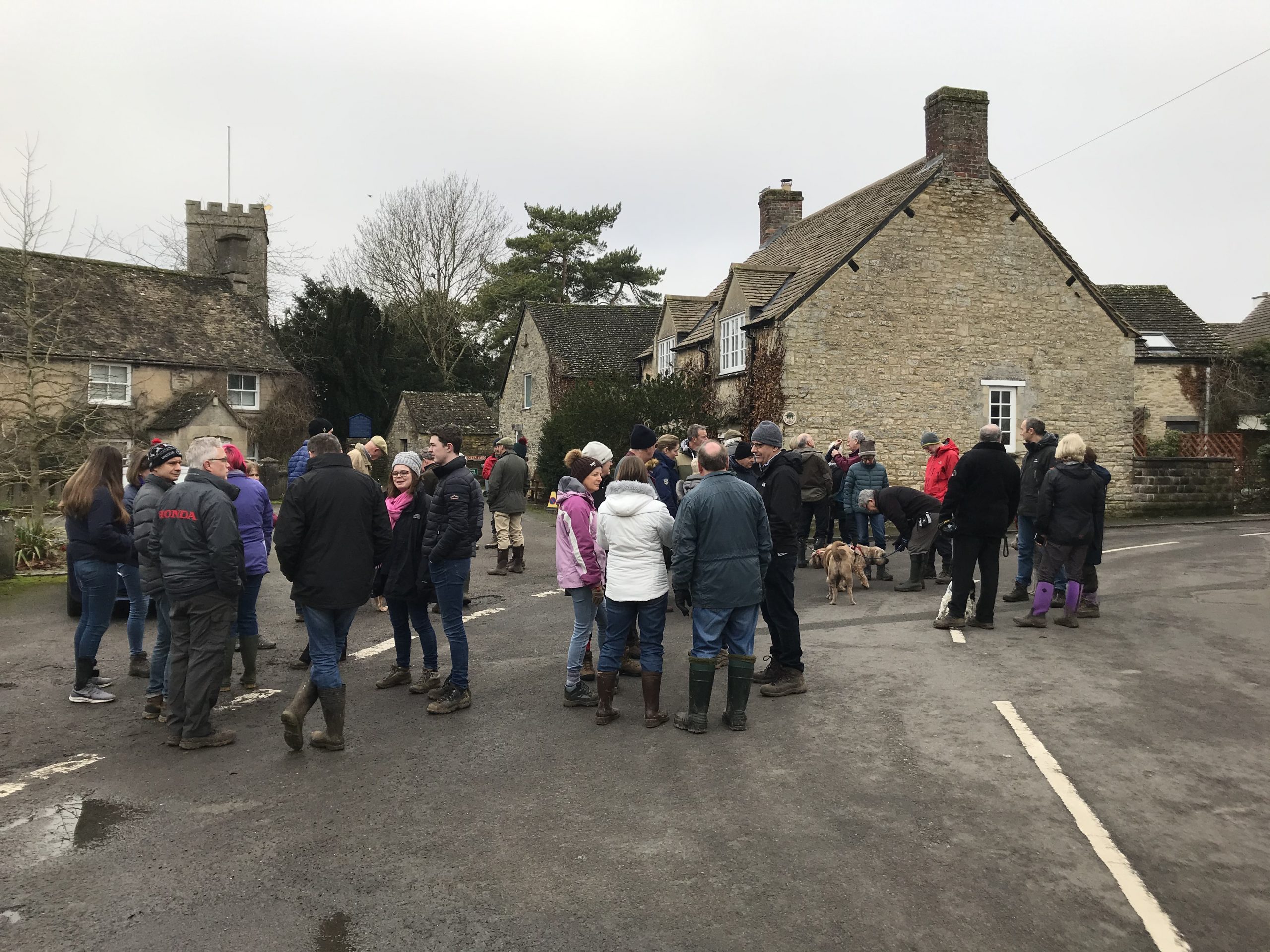 Stonesfield residents and friends assembled at The Cross at 11.15 to set off on their New Year's day walk round Stonefield.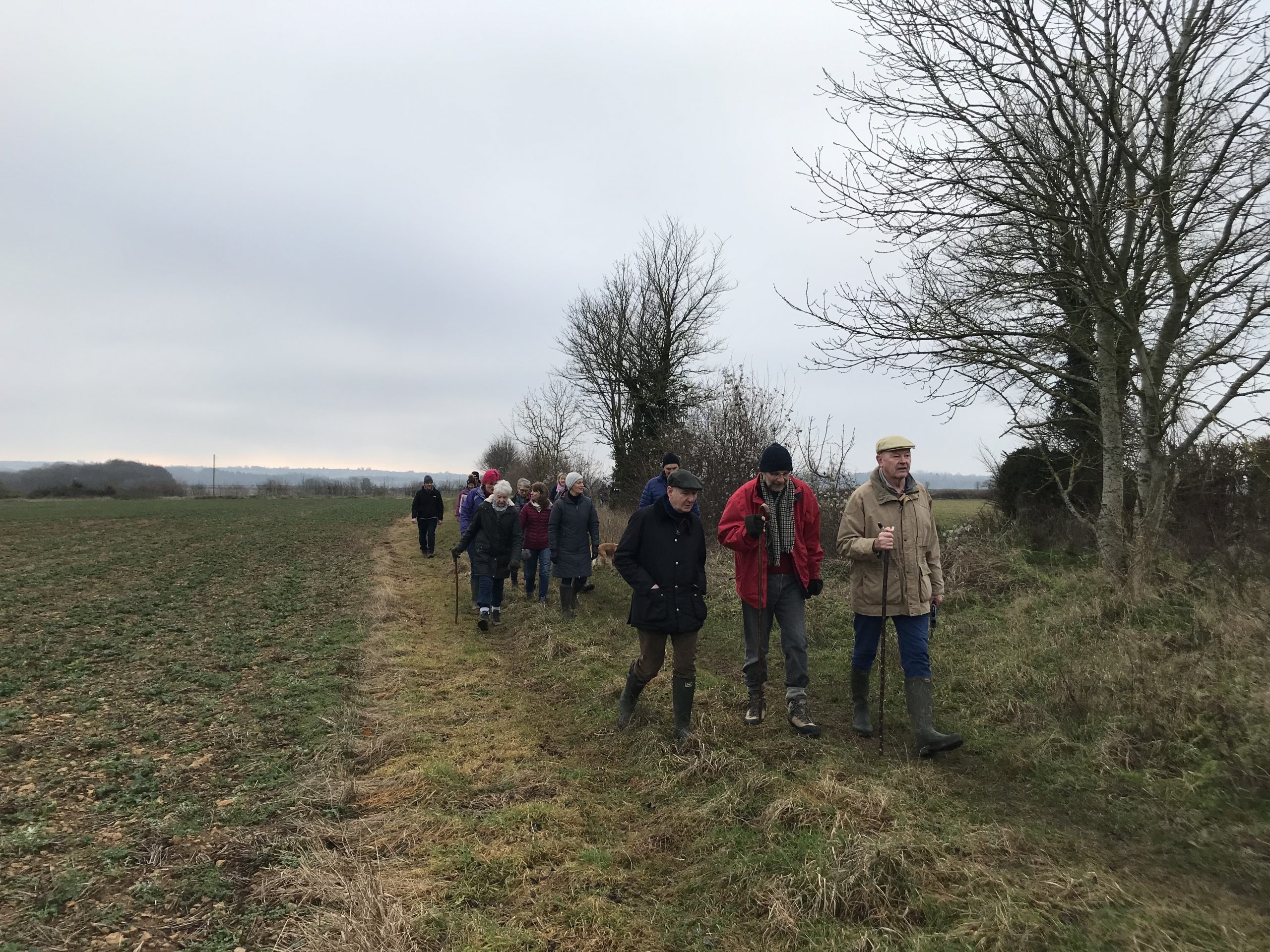 This year the chosen route was up the Oxfordshire Way, off towards Ditchley and back via The Ridings. About 70 people took part on this 90 minute meander.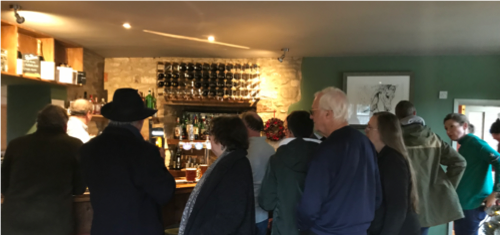 Many chose to end their exercise by enjoying a drink and bacon sandwich at The White Horse.
Our thanks to Graham Rutson for maintaining the tradition of The Stonesfield Stumble. Also thanks to Marina & Nigel for feeding / watering us at the end.
Happy 2020 to everyone.