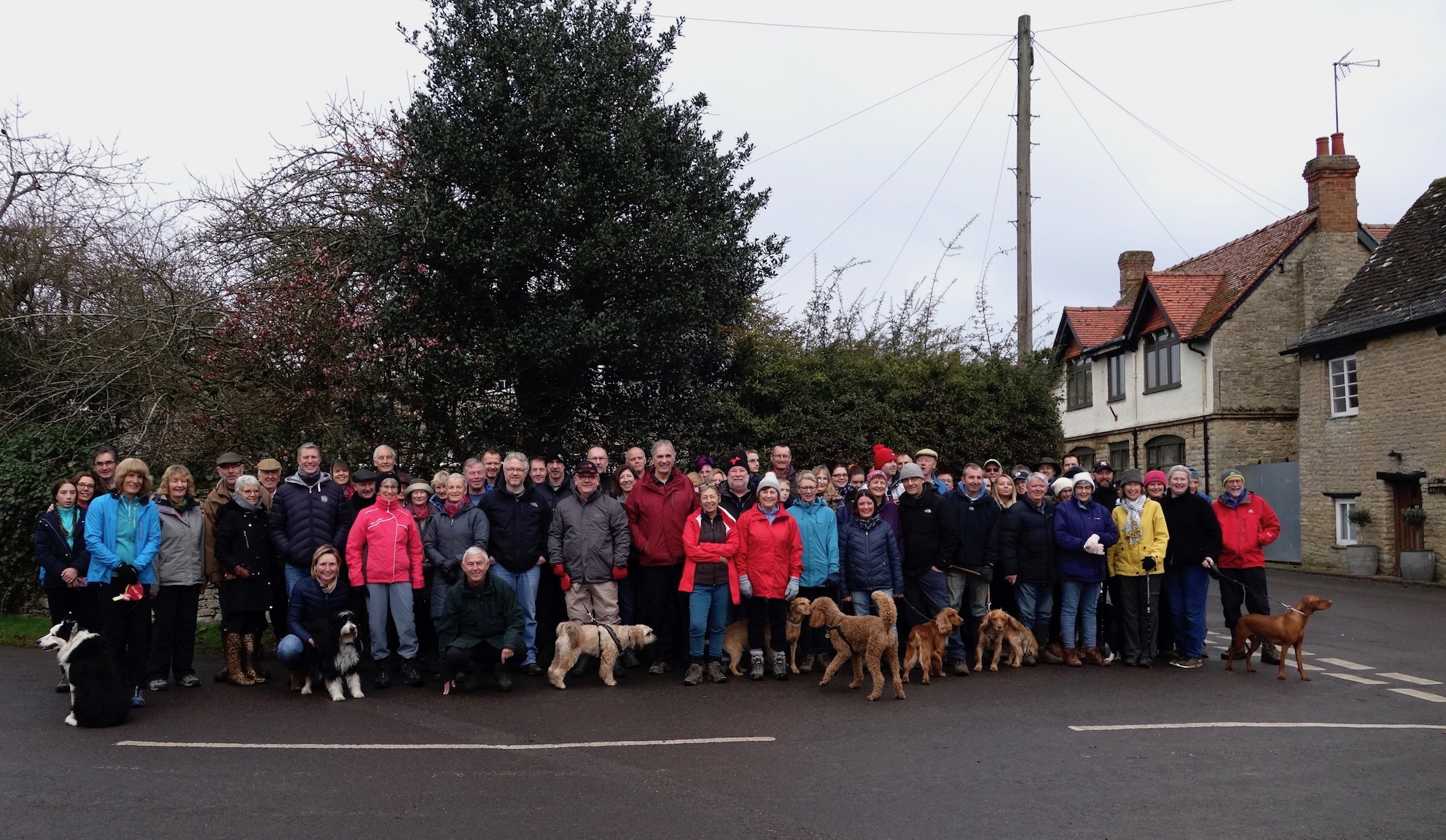 Another New Year's Day… another Stonesfield Stumble.
We started at the Cross 11.15 and, as river levels were low enough to attempt the Evenlode ring, we headed out south to the Evenlode bridge.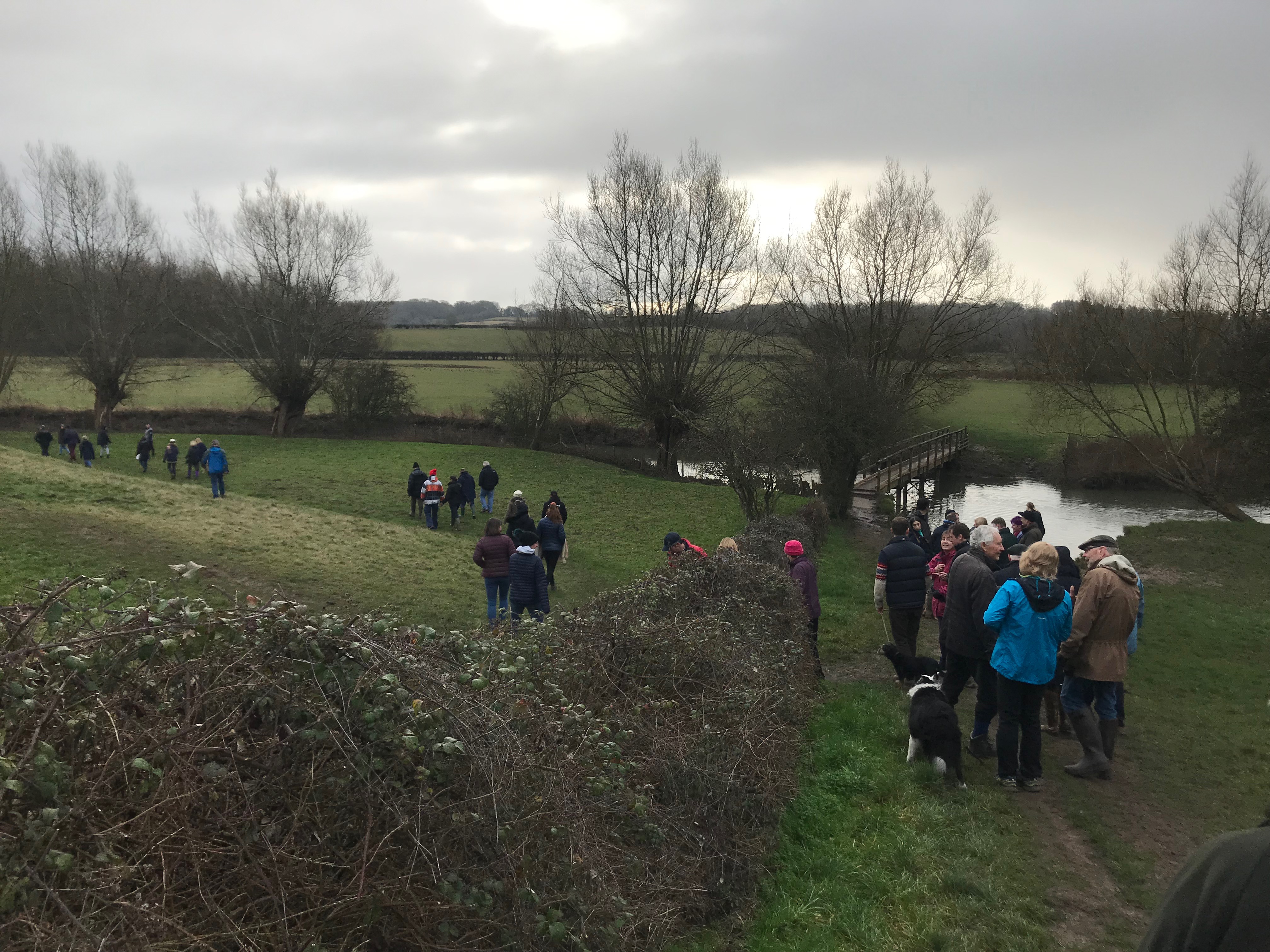 Then passing the scene of the Battle of Bags Bottom which older walkers (residents) will remember this route was blockaded by The Duke of Marlborough and only reopened after the proletariat waged a 13 year battle. Onwards to the Roman villa and returning over the bridge to head to The White Horse for a post-walk drink, bacon baps and warm up.
This year more than 75 people (plus dogs) took the opportunity to catch with neighbours, meet new people and generally have a natter. A good use of an hour on New Year's Day.
Our thanks to Graham Rutson for maintaining this tradition and keeping us informed (via NextDoor) of route changes.
Happy walking to the whole of Stonesfield.