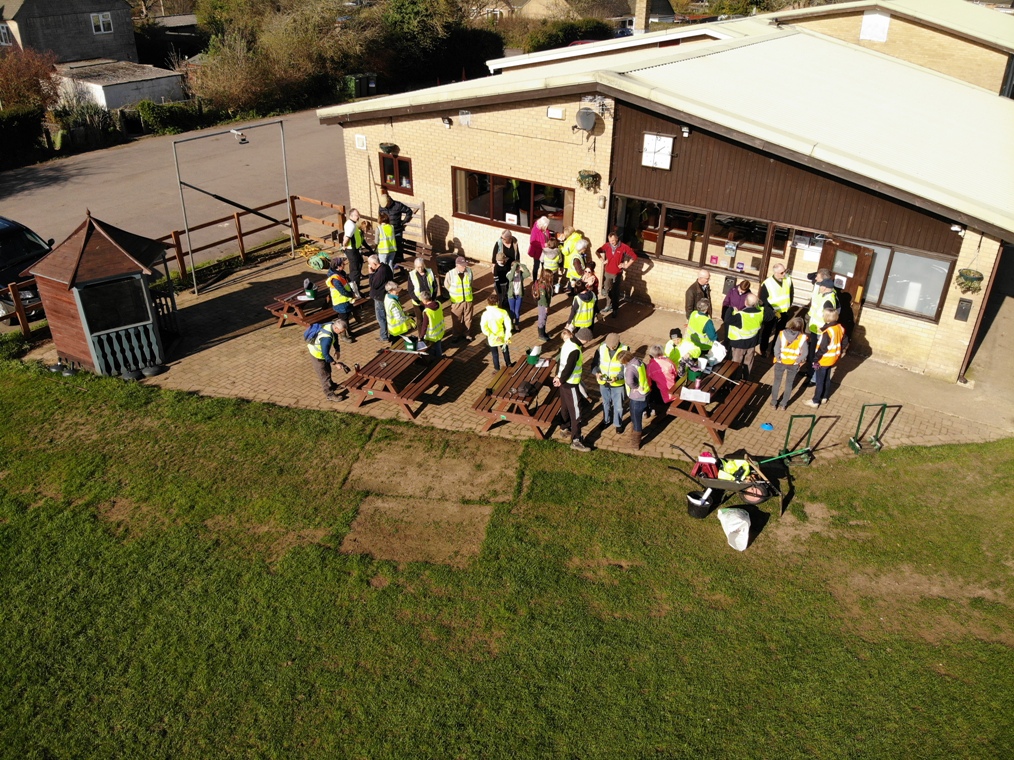 Sunday morning and the sun shone over Stonesfield. About 40 Stonesfield residents turned out for the Great British Spring Clean, assembling at the Sports & Social Club.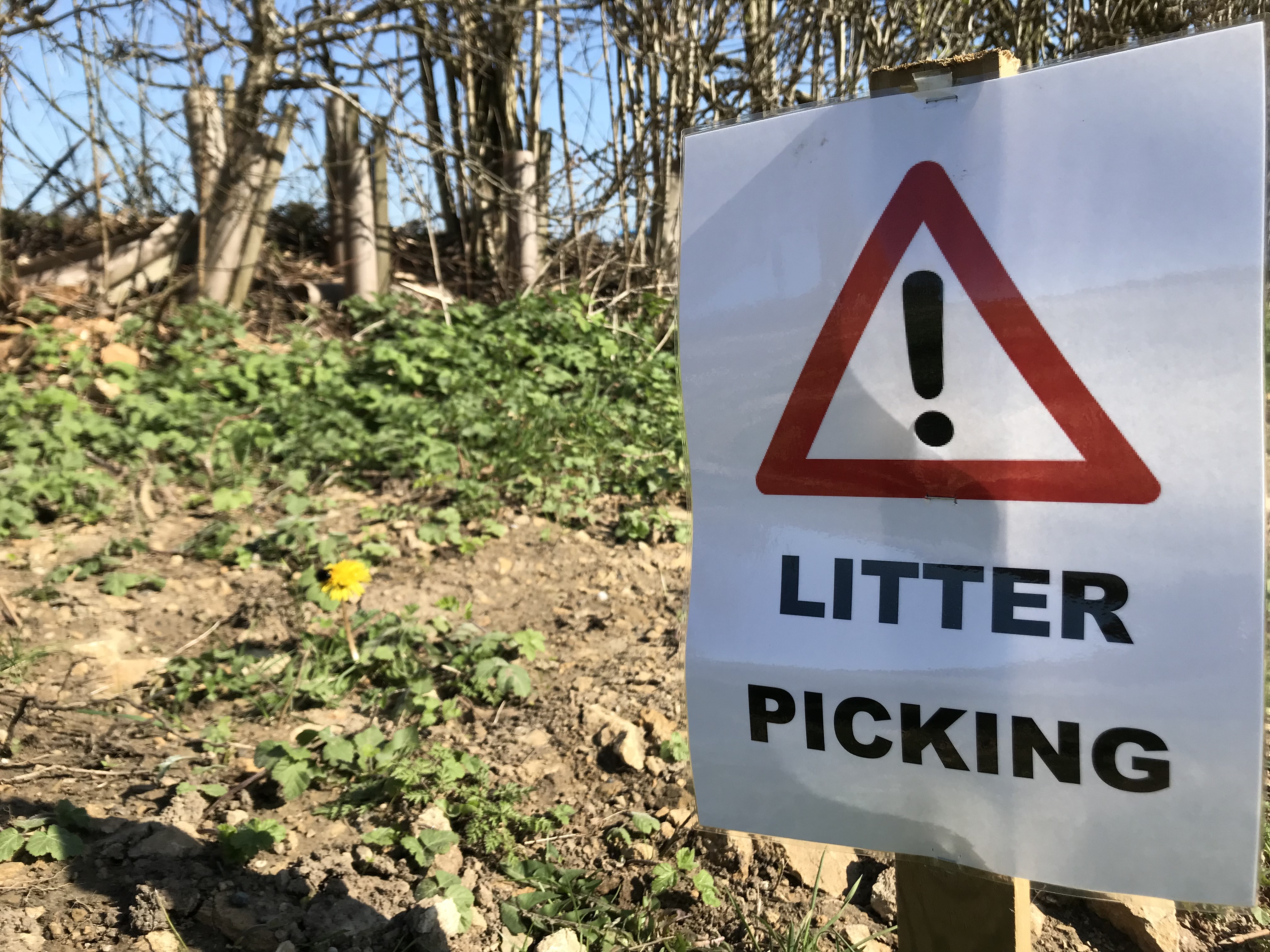 After a short Health and Safety briefing from Jess Hubard we divided ourselves into five groups, each taking on a zone of the village.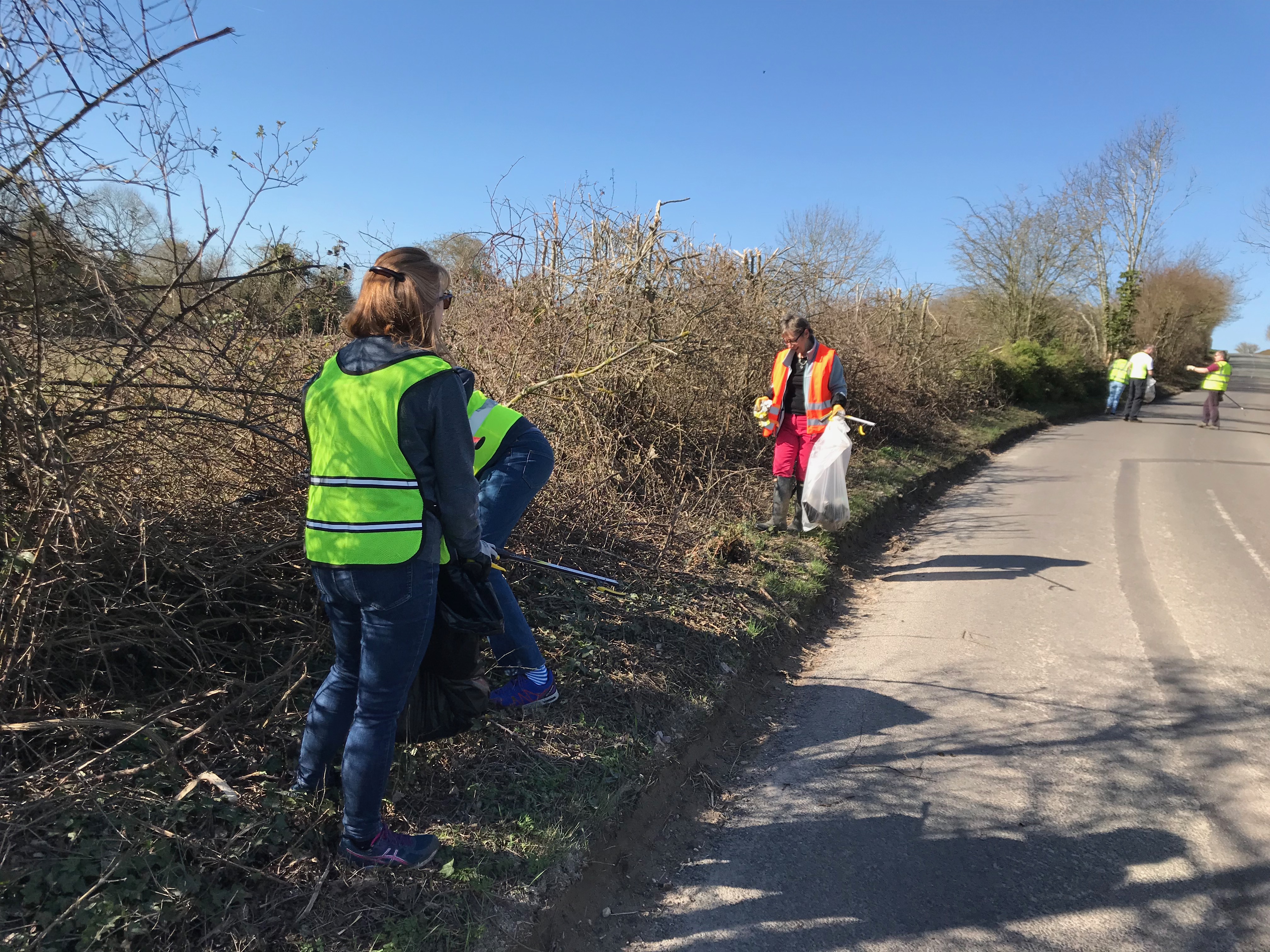 Off we went, resplendent in high-viz jackets, armed with bags and litter pickers to clean up.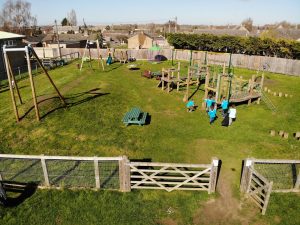 Left behind were the Beavers who had agreed to clean up the sports field and playground.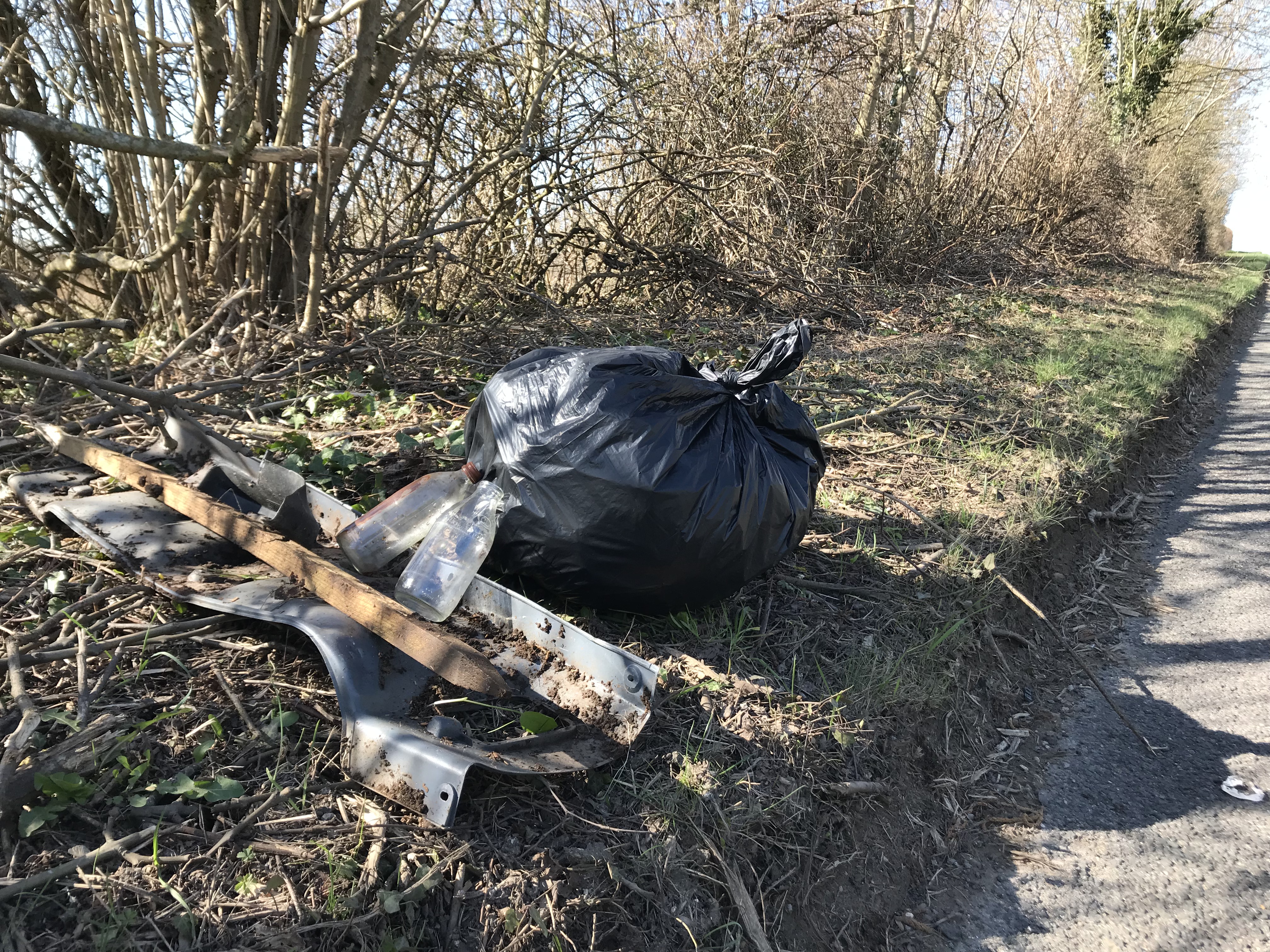 Very quickly bags were filling up and were left by the roadside for later collection together with some of the many car parts that were found in the verge!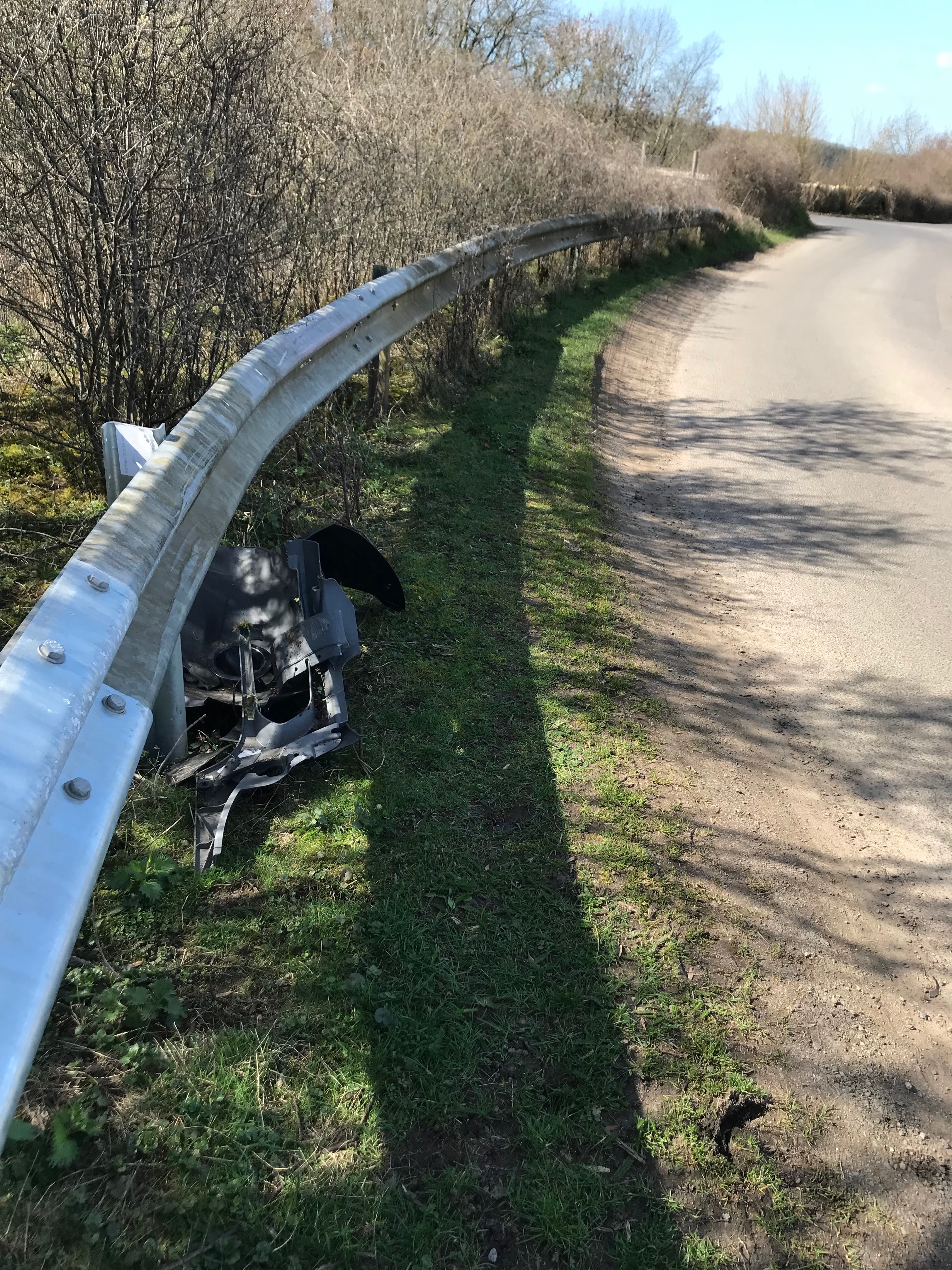 By lunchtime it was all over with a mountain of bags (and a fridge) back at Sports & Social Club ready for the council to collect on Monday.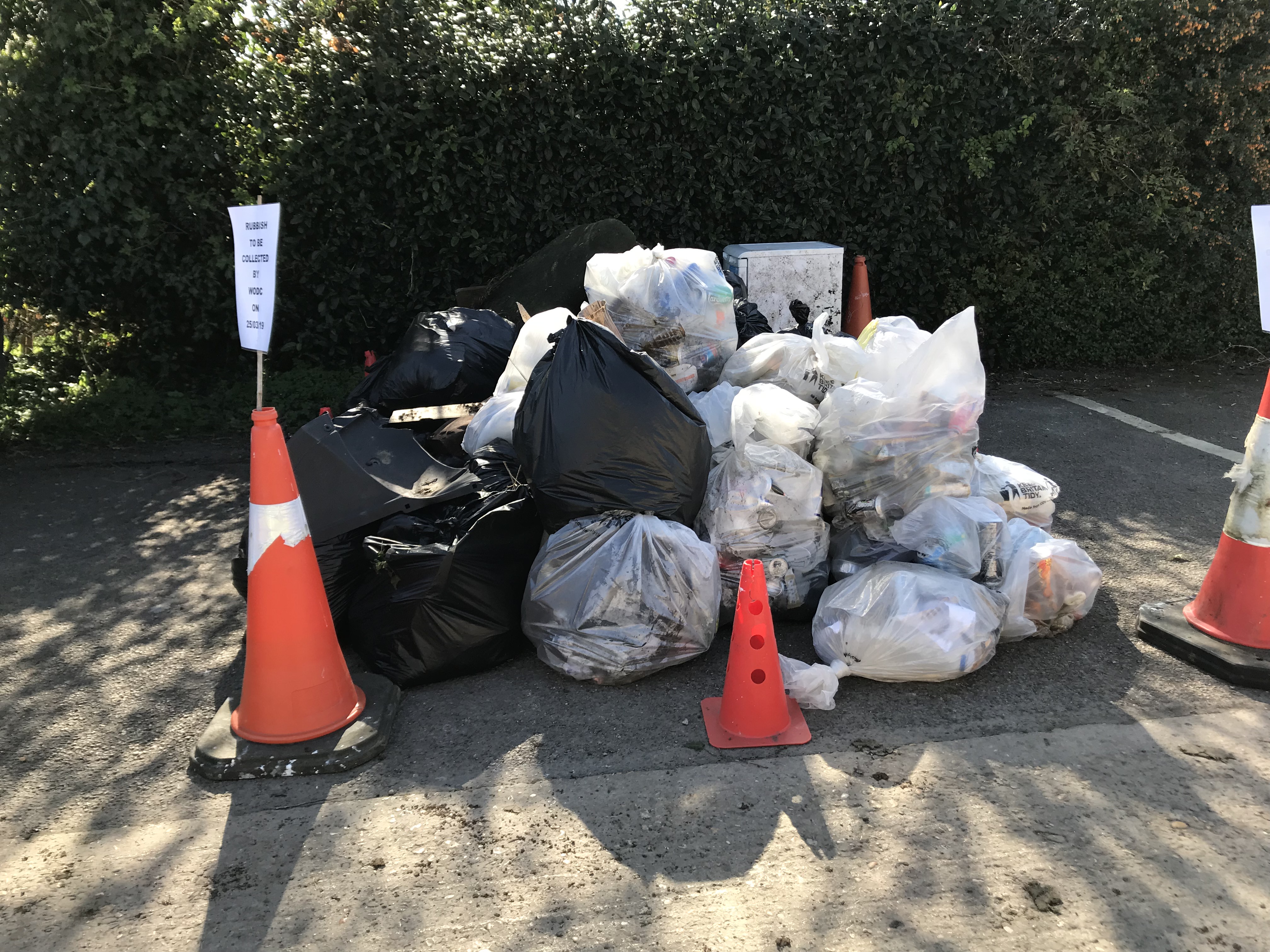 As people dropping litter seems to be the norm, more 'clean up' days will be organised. So, if you weren't able to make this one, there is always another opportunity. Look out for notices on this website or Nextdoor.