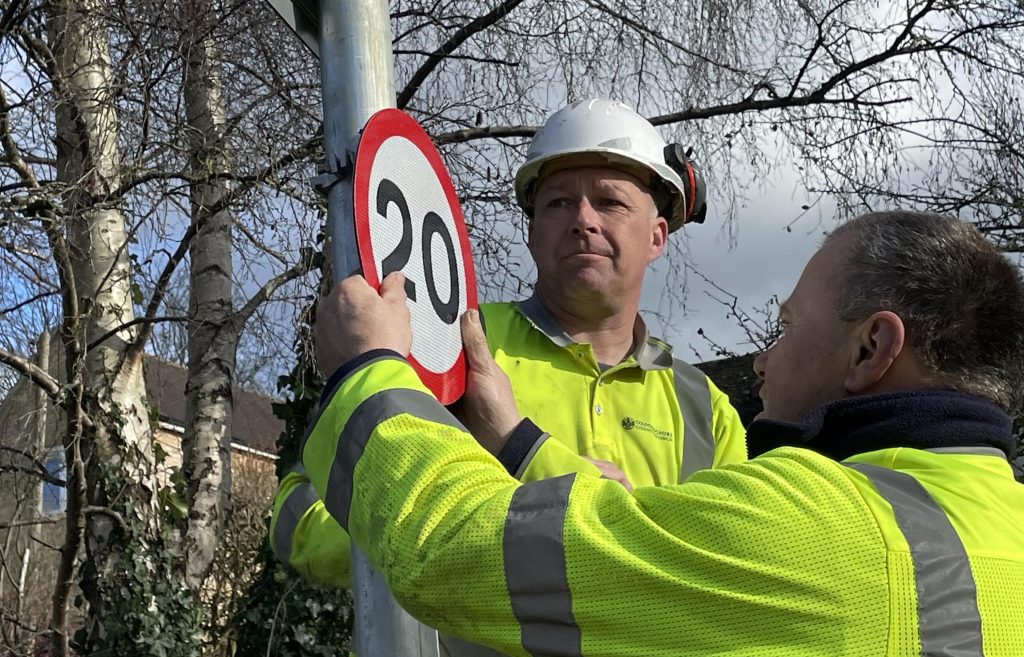 On 17 February 2022, works started to replace all the speed limit signage in the village, reducing the limit from 30mph to 20mph.
In November 2018 a community-based survey was launched in the village to deal with the concerns of residents worried about an increase in excessive speeding in Stonesfield. The outcome of that survey was that the majority of respondents (70%) wanted to see changes in the village to improve road safety, with a clear majority wanting to see the speed limit reduced from 30mph to 20mph.
The Parish Council Working Group known as SAFER was established in the Spring of 2019 and developed a strategy to work with OCC Highway to make Stonesfield safer by reducing the speed across the whole village to 20mph. Moving to 20mph has taken over three years in the planning and lots of supplementary improvements in the village have been implemented along the way.
The new signage will take a few days to complete and the SID devices will be reprogrammed to cover the changes. Thank you for your patience on this journey and the continuous support for the SAFER team who have worked very hard to make this happen.
Finally, OCC has a plan to reduce the speed within all villages in West Oxfordshire to 20mph should they desire it. To achieve this, the SAFER team is sharing its best practice with neighbouring communities to avoid them having to 'reinvent the wheel.'
Cllr Michael Heduan MBE
Chair of SAFER Parish Council Working Group