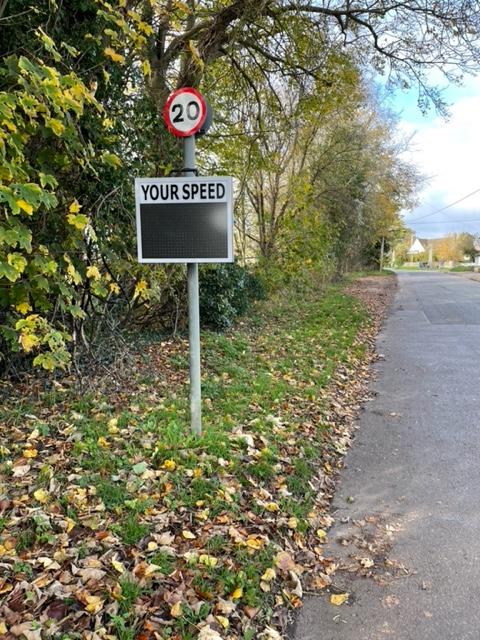 To ensure the War Memorial was at its best for the November Remembrance Day service the SID was moved off to its Combe Road location.
It will stay there for a few weeks as a reminder to drivers entering the village from Combe, which now also has a 20mph limit.
It will also provide data on traffic levels / speeds which will be reviewed by the Parish Council. This will enable the Parish Council to assess any further road safety actions.