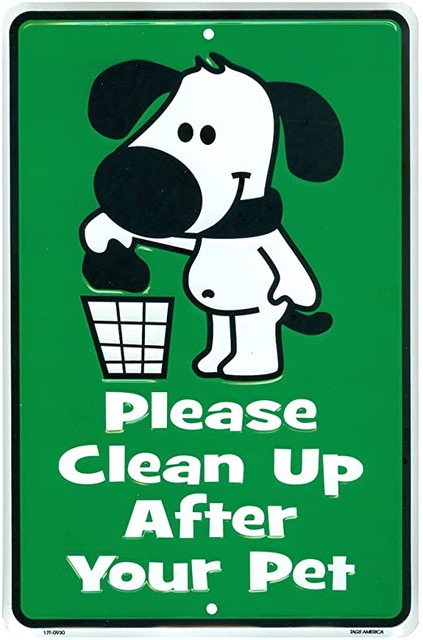 Dog mess is the most unacceptable and offensive type of litter on our streets. Residents are reminded to clear up after there dogs and take it home or to the nearest dog bin to dispose of it.
We have seen an increase in dog mess being left in the village particularly around Farley lane, Stocky bottom and the track to the scout hut. Some mess has actually been picked up and put in bags and the bags left in the village. This is unsightly but also unsafe. Whilst rare, contact with dog excrement can cause toxocariasis – a nasty infection that can lead to dizziness, nausea, asthma and even blindness or seizures.
Anyone who fails to clear up after their dog can be issued with a Fixed Penalty Notice of up to £100. If the case goes to court this could cost the owner or person in charge of the animal up to £1,000. The law states that being unaware a dog has fouled or not having a suitable bag is not a reasonable excuse.
The UK dog fouling law, and related fine, does not apply to registered blind dog owners.
Thank you
Parish Clerk
clerk@stonesfieldpc.uk