Oxfordshire Home Library service delivers over 8000 books during pandemic… now looking for more volunteers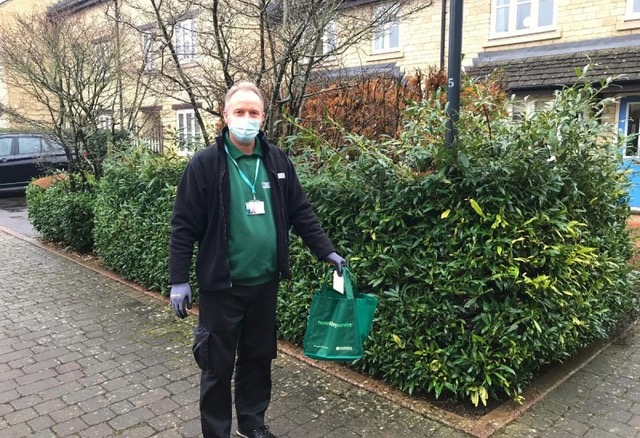 Residents across Oxfordshire have continued to benefit from the county's home library service during the pandemic with 8,364 library books being delivered from April to December 2020.
Oxfordshire County Council's home library service is offered free to users in partnership with Age UK to almost 800 residents of all ages. These residents are unable to visit libraries themselves through frailty, infirmity or a disability and have no other means of getting access to loaned products. It is also available to full-time carers and those who might need the service in the short-term following illness or hospitalisation.
The service depends on a team of around 180 volunteers who supply the users with loan items on visits every three weeks. The service matches its volunteers carefully to specific residents to allow the same volunteer to visit each time. During the pandemic the number of volunteers has dropped linked to the impacts of COVID-19.
Councillor Lorraine Lindsay-Gale, Cabinet Member for Education and Cultural Services, said: "The home library service has continued to play a vital role during the pandemic for those who cannot access libraries with books and other cultural resources provided by the council.
"As well as council staff, I would like to thank the dedication of our team of staff and volunteers who keep this service running and offer a very valuable resource to our residents who may otherwise be isolated. The home library service is about far more than books; it offers real and meaningful connections with residents whose needs may otherwise go unnoticed. Wherever you may live in Oxfordshire, the service would welcome new volunteers to help keep up the good work."
Recent survey feedback (48 responses) underlines the real value its users find from the service. The survey was aimed customers who have no volunteers free in their area or who are awaiting a volunteer to take over once their application has been completed.
Home visits are supported by COVID-19 safety measures with staff wearing face coverings, gloves and/or hand sanitiser and remaining at least two metres at all times from customers to keep people safe. All items collected are quarantined for 72 hours before being allowed back into the library.
Residents can volunteer to join the home library service by emailing homelibraryservice@oxfordshire.gov.uk or calling 01865 810259.
https://news.oxfordshire.gov.uk/home-library-service/