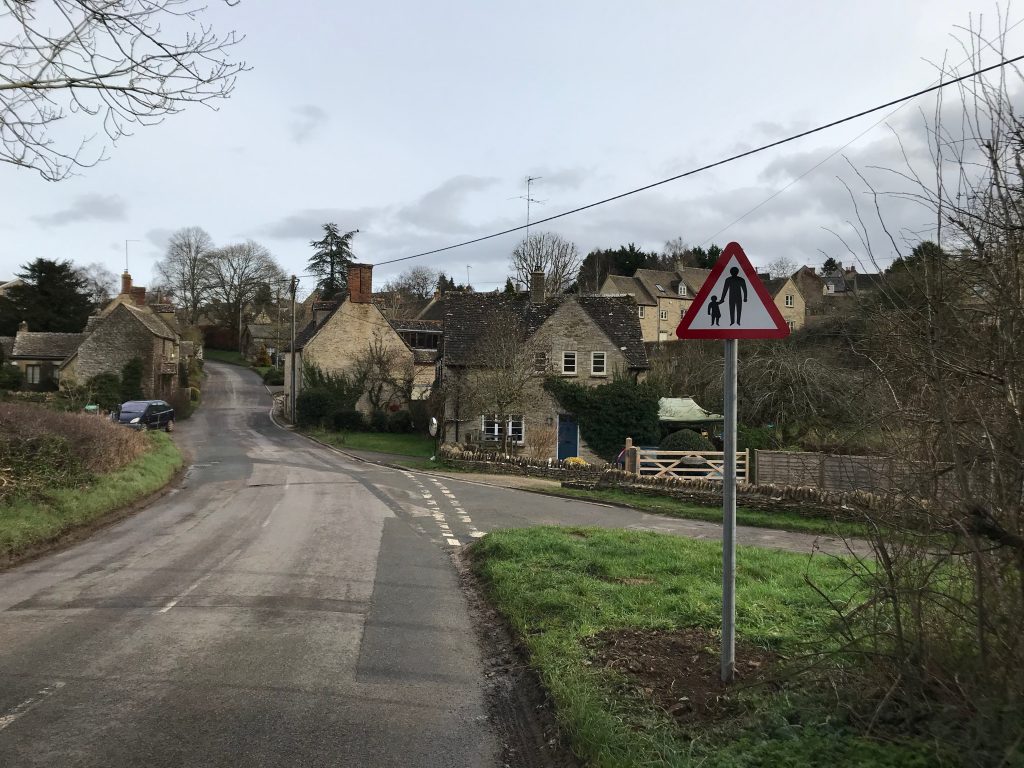 A new road traffic sign appear on Laughton Hill last week.
Following comments made by residents in the Stonesfield survey in 2018, SAFER have been working with Oxfordshire County Council (OOC) to improve road safety in the village.
Last year, having cleaned existing signs, SAFER gave OCC a list of sign repairs / replacements. An OCC road safety representative met SAFER in December and walked the village looking at some of the local hazards. OCC agreed to install a sign to highlight the danger at the Witney Lane / Laughton Hill intersection.
A small first step but at least it's progress.