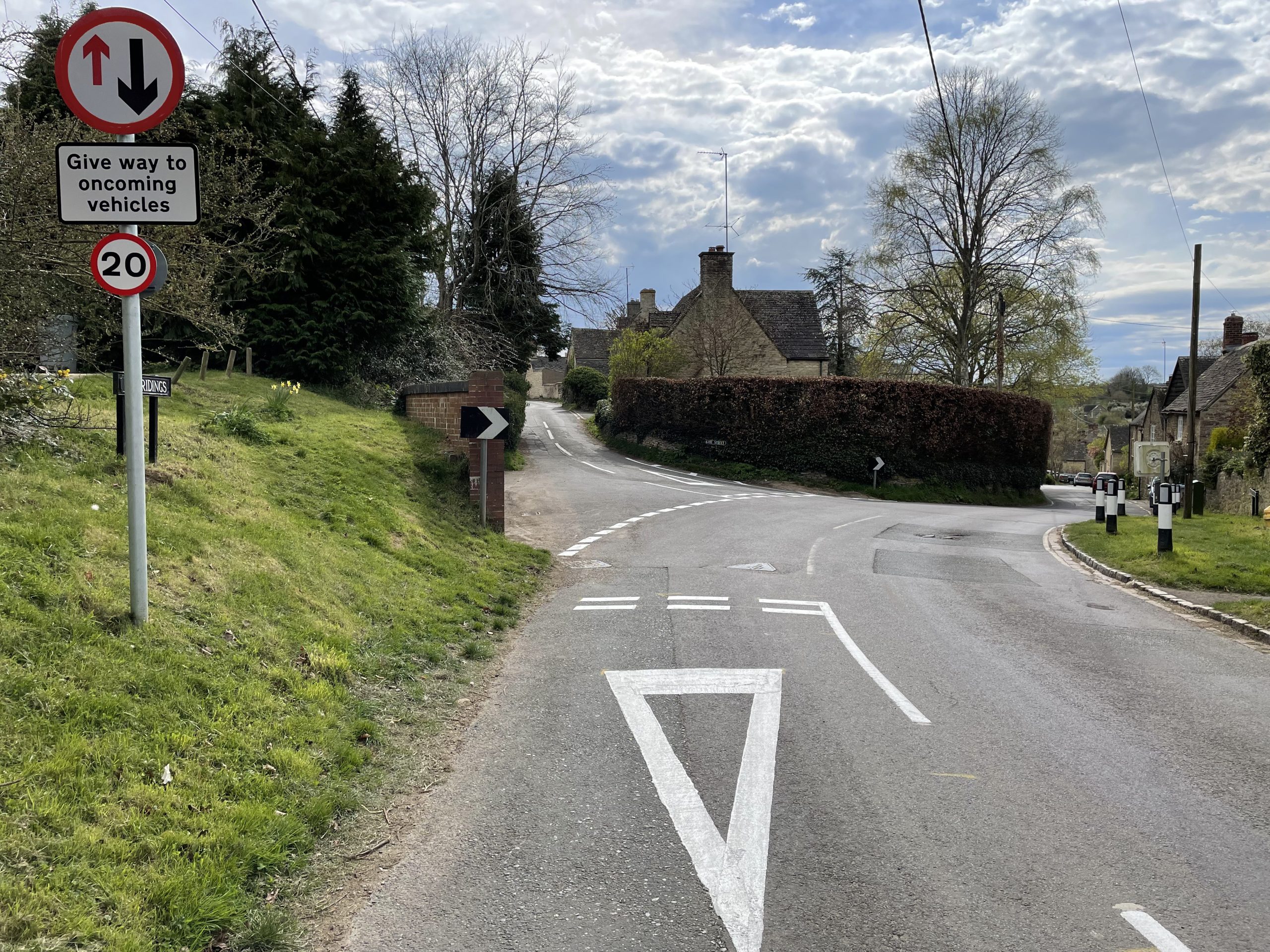 Oxfordshire County Council completed the new signage work at Boot Street junction on 8th April.
The revised junction layout gives priority to vehicles coming up the hill. Vehicles going down, waiting at the new Give Way position, have a clear view down the hill and should only proceed when the way is clear. For those vehicles exiting Boot Street the mirror gives a view down the hill.
Oxfordshire County Council reminder drivers of the requirements at a Give Way marking.

In combination with the new 20mph speed limit, this should make this narrow section of road safer for pedestrians.