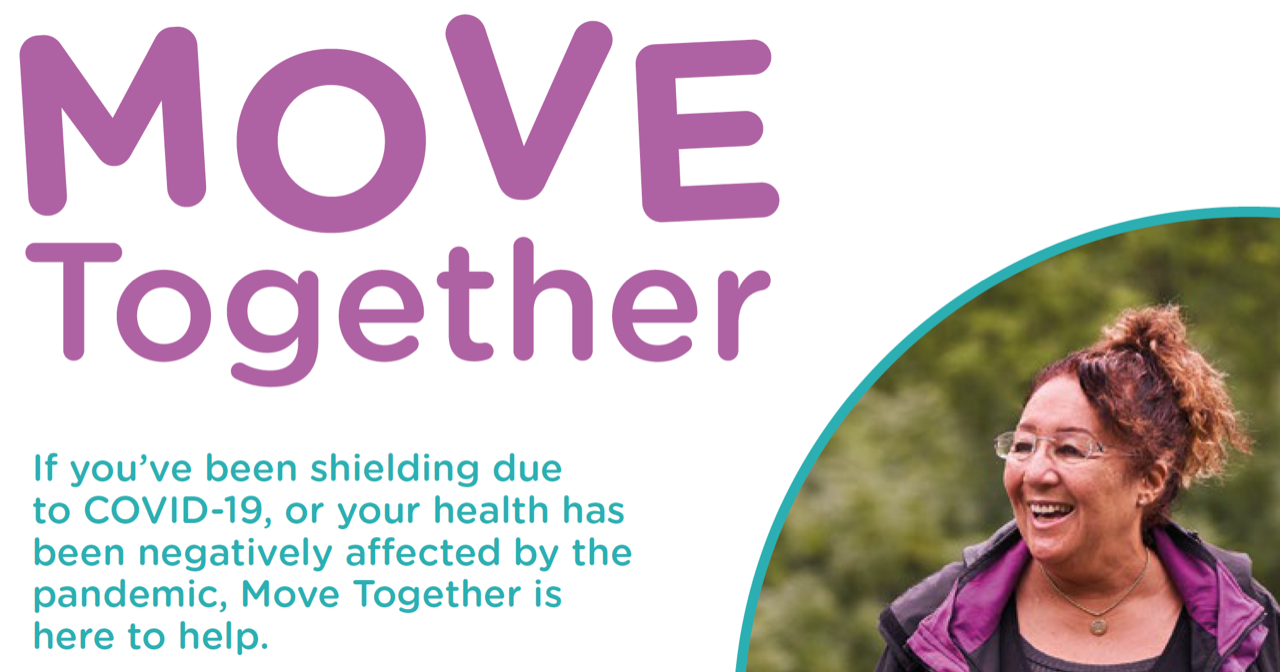 I would like to inform you of a new project we are starting called Move Together. The Move Together programme has been created to improve the health and wellbeing of vulnerable people; especially those with long-term conditions who are experiencing reduced mobility, isolation, and increased frailty, as a result of being restricted due to Covid.
Move Together encourages participants to move more and build activity into their everyday lives. The programme offers access to a range of different activities specific to the individual's needs. I will be coordinating the project in West Oxfordshire, with the assistance of my colleague Angela Burrell. I have attached the Move Together leaflet which gives more details on the programme.
If you know of any vulnerable residents, or others in your area, who would benefit from the programme, please could you share the details of Move Together and encourage them to take part.
If you require further information, please feel free to contact me directly on 01993 861564
Jennifer Bennett
Healthy Communities Officer (Active Lives)
​