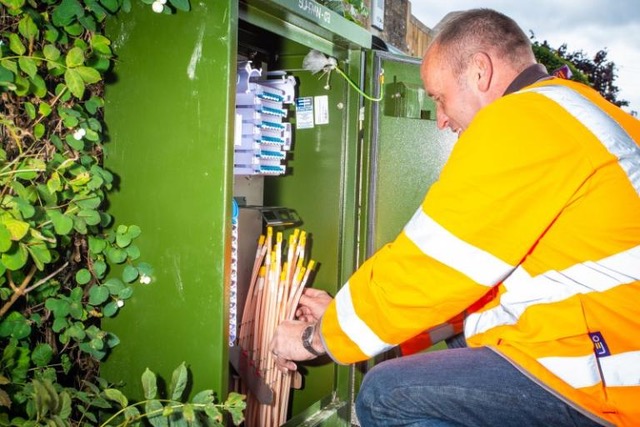 We have been advised that some works will start from 15th February – Combe Road will be the first area that works take place.
Gigaclear invests in rural communities providing full fibre broadband to premises. Approx. 658 homes in Stonesfield would be covered by Gigaclear. Stonesfield is at the validation stage with work planned to commence in February and completion by the end of the year…
All verges, pathways and roads will be reinstated within a maximum of 6 months of completing the build. Reinstatement may be dependent on weather, materials, location and type of investment. All reinstatement is to Highways and utilities committee standards.
Any issues regarding Gigaclear work can be reported to networkbuildcare and 01865 591137, this is a direct contact for residents.
Oxfordshire County Council (OCC) have authorised these works across the county. This is future proofing, people may not want the service now but they may in the future.
If the work is to go across private land, no work will be done unless owners have signed wayleave agreements. You can contact Gigaclear (details above) if you have any issues. If it is public land, OCC has authorized it and therefore the work will be done as this is now permitted. The Parish Council has no powers to stop these works from taking place.
Gigaclear plan to engage closely with the community and will be updating SPC frequently.
The clerk clerk can also be contacted if you have no success directly with Gigaclear yourselves.