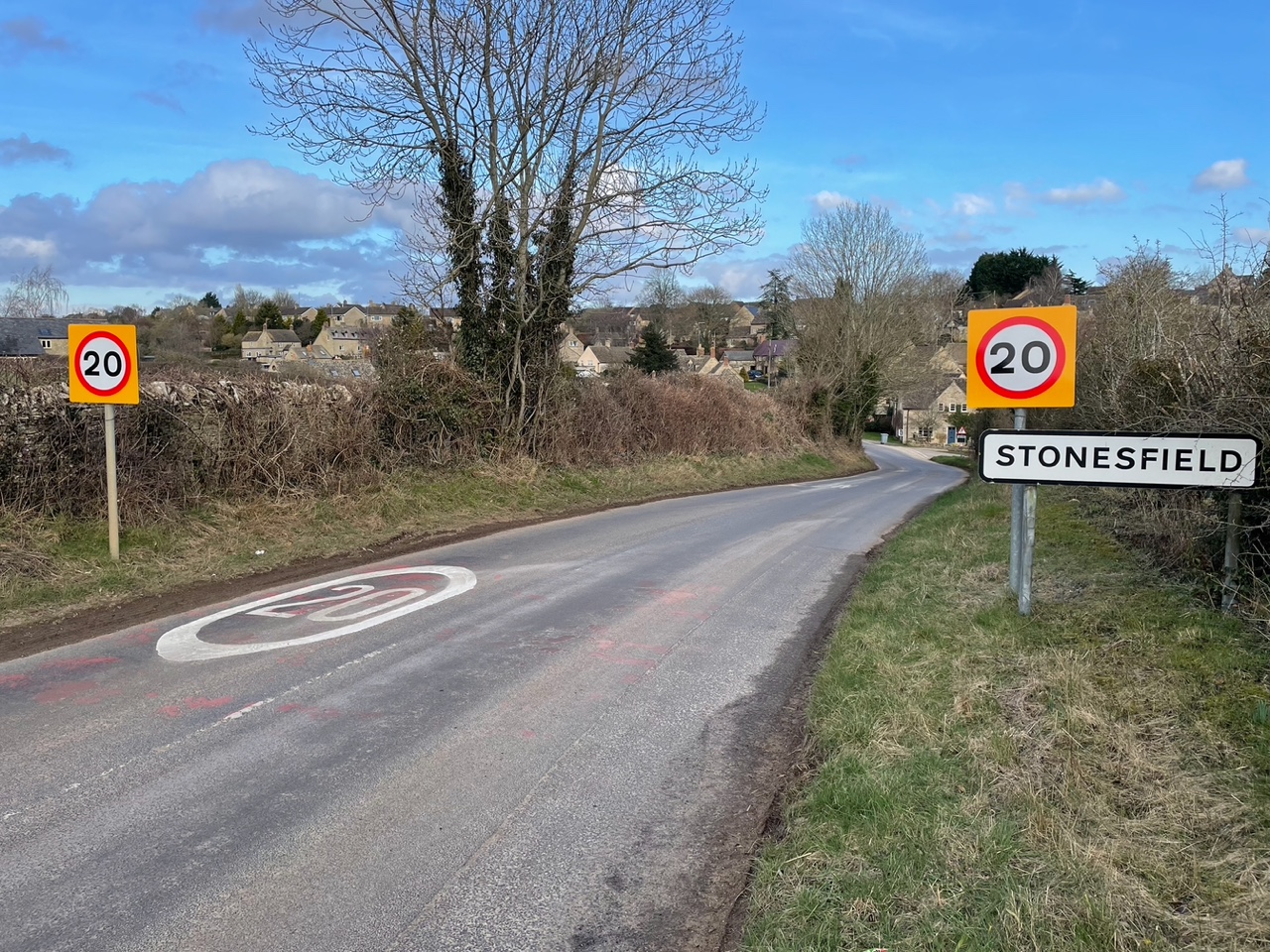 Following successful implementation of the 20mph speed limit, SAFER, the Parish Council road safety working group, is recruiting volunteers to join its Community Speed Watch (CSW) team. We are looking for individuals to help run speed surveys in the village as part of our efforts to keep local roads safe, reinforce the new limit and change driver behaviour. You would be part of a team supporting an important initiative that will directly influence speed reduction and help enforce the lower speed limit.
Under the direction of Thames Valley Police (TVP), local CSW teams across West Oxfordshire villages regularly run local surveys to remind drivers of the speed limit and to report excessive speeding direct to TVP who will then make contact with the driver.
Matthew Barber, Police and Crime Commissioner for Thames Valley, said: 'I want to embed Community Speed Watch as a core part of Thames Valley's response to road safety. The work that the volunteers of this scheme do is vital to the wider strategy to keep everyone safe on our roads.'
As a CSW volunteer, you would receive full training, be issued with personal protective equipment (PPE) and be covered by Stonesfield Parish Council's insurance. You would be part of a team running speed surveys in the village. We will build on the existing SAFER initiative and restart the regular surveys that took place prior to Covid-19 restrictions. Our aim is to relaunch CSW surveys after Easter and we will be running regular sessions across the village. As a volunteer, we would ask for 2-3 hours of your time on a monthly basis.
If you are interested in becoming a CSW volunteer, please contact SAFER via https://stonesfield.online/safer/
If you have any questions about becoming a volunteer, please contact me via  m.heduan@stonesfieldpc.uk
Cllr Michael J Heduan MBE, Stonesfield Parish Council