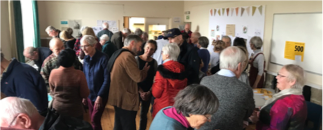 On Saturday 29th February a large number of Stonefield residents turned up at St James' Centre for the celebration of the 500th issue of The Stonesfield Slate.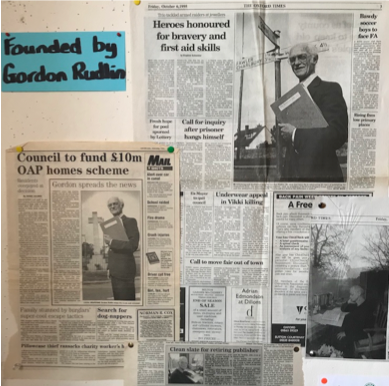 Richard Morris had arrange a display of the Slate's archive which included every issue since the Slate started by Gordon Rudlin in December 1976. Additional memorabilia on display included newspaper cuttings, letters, awards and the famous birdbox originally used for Slate's wildlife surveys and later for receiving copy for the Slate (it was located in the post office at The Cross).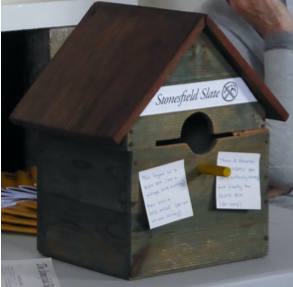 The occasion was also used to mark the change of publisher. Richard presented Jenny and Simon Haviland with a framed Stonesfield slate in recognition of their service as publishers since 2004.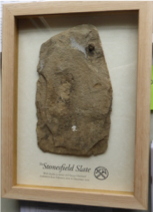 Richard also presented Paul and Diane Bates with 'Provisional Plates' as they took over as publishers from January 2020.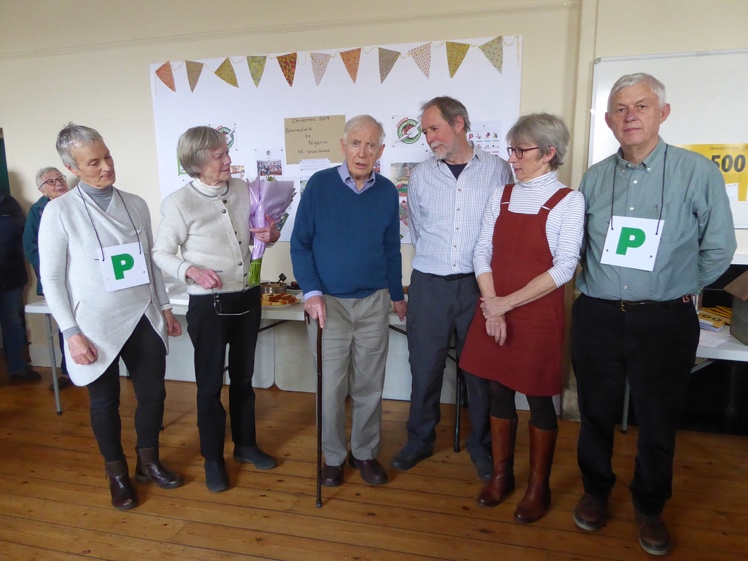 Diane Bates, Jenny Haviland, Simon Haviland, Richard Morris, Dale Morris, Paul Bates