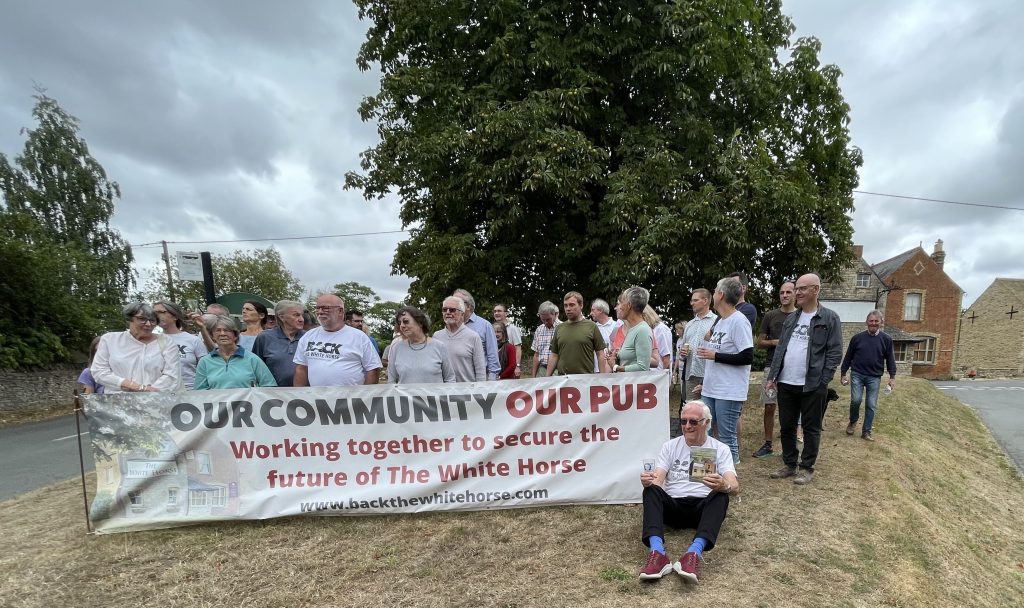 Great turnout for Beer on the Green: Sunday 21 August:
Lots of people turned out to raise a glass at an informal get together on the green triangle outside the pub on Sunday 21 August.
The weather was kind, so people brought a picnic and filled their beer glasses with FREE beer from Little Ox brewery. The event was a great opportunity to chat to friends, neighbours and people you had never met. Plus it generated awareness and PR for the Back the White Horse campaign.
Also look out for Pop-up Pub at Stonesfield Village Hall: Sunday 11 September and the many other events over the next six week. See The Slate for details or go to https://www.backthewhitehorse.com