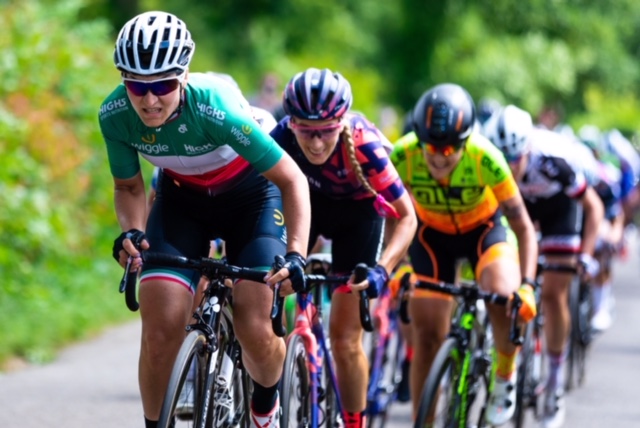 Residents between Bicester, Oxford, Abingdon and Banbury will now be able to pick their spot, ready to cheer on elite riders when this year's Women's Tour professional cycling race comes to Oxfordshire on Monday 4 October. The full route details were revealed today during a ceremony at Banbury Cross. (Wednesday 21 July).
From the start line on Bicester's Sheep Street, the race will complete a short northern loop, passing secondary school students at The Cooper School, before heading south past Graven Hill to Islip and on to Oxford. The peloton will then sweep past the John Radcliffe Hospital and into south Oxfordshire via Blackbird Leys. The stage will reach its southernmost point passing the Culham Science Centre before heading north through Abingdon, Eynsham, and past Woodstock.
The riders will pass through Bloxham before arriving in Banbury for the first time. They will then head back out to complete a short loop of Hook Norton and Sibford Ferris. Returning to Banbury they will pass the Cross and the Fine Lady statue, with a sprint to the line expected on South Bar Street.
You can view the full journey the riders will take on the route map.
https://news.oxfordshire.gov.uk/route-revealed-womens-tour/?utm_source=Residents&utm_campaign=dc46ae34b5-EMAIL_CAMPAIGN_2021_07_22&utm_medium=email&utm_term=0_206c6fb447-dc46ae34b5-408063920