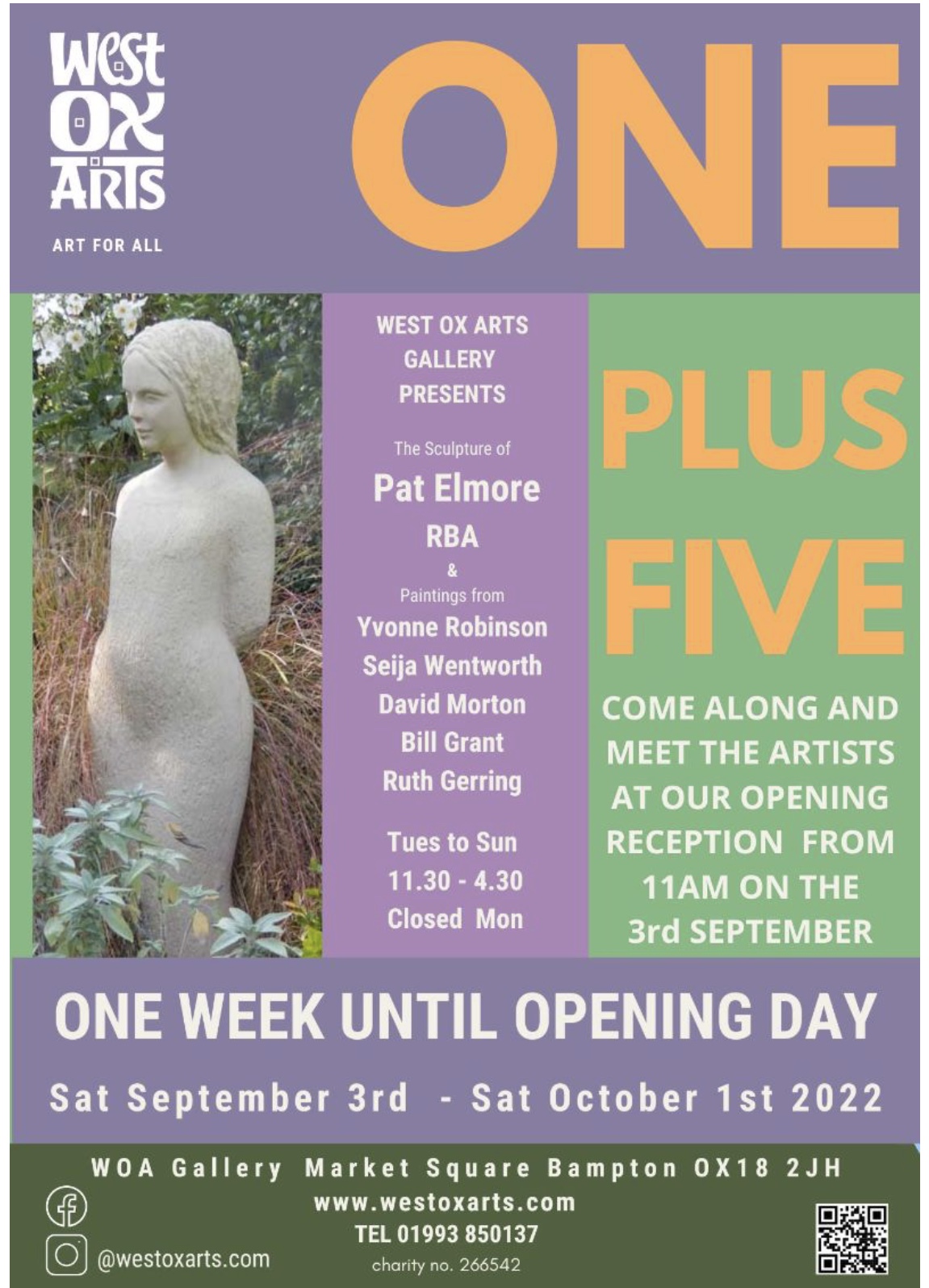 West Ox Arts are delighted to announce their forthcoming exhibition 'One Plus Five', presenting the work of six established local artists who will be exhibiting from Saturday 3 September at the gallery located in the heart of Bampton, Oxfordshire.
We look forward to welcoming you to see sculptures by Pat Elmore RBA and paintings by Ruth Gerring, Bill Grant, David Morton, Yvonne Robinson and Seija Wentworth.
This is an exhibition that absolutely should not be missed!
Free entry and disabled access.
West Ox Arts Gallery, Market Square, Bampton, OX18 2JH