Ten Talented Oxfordshire Artists Exhibit at WOA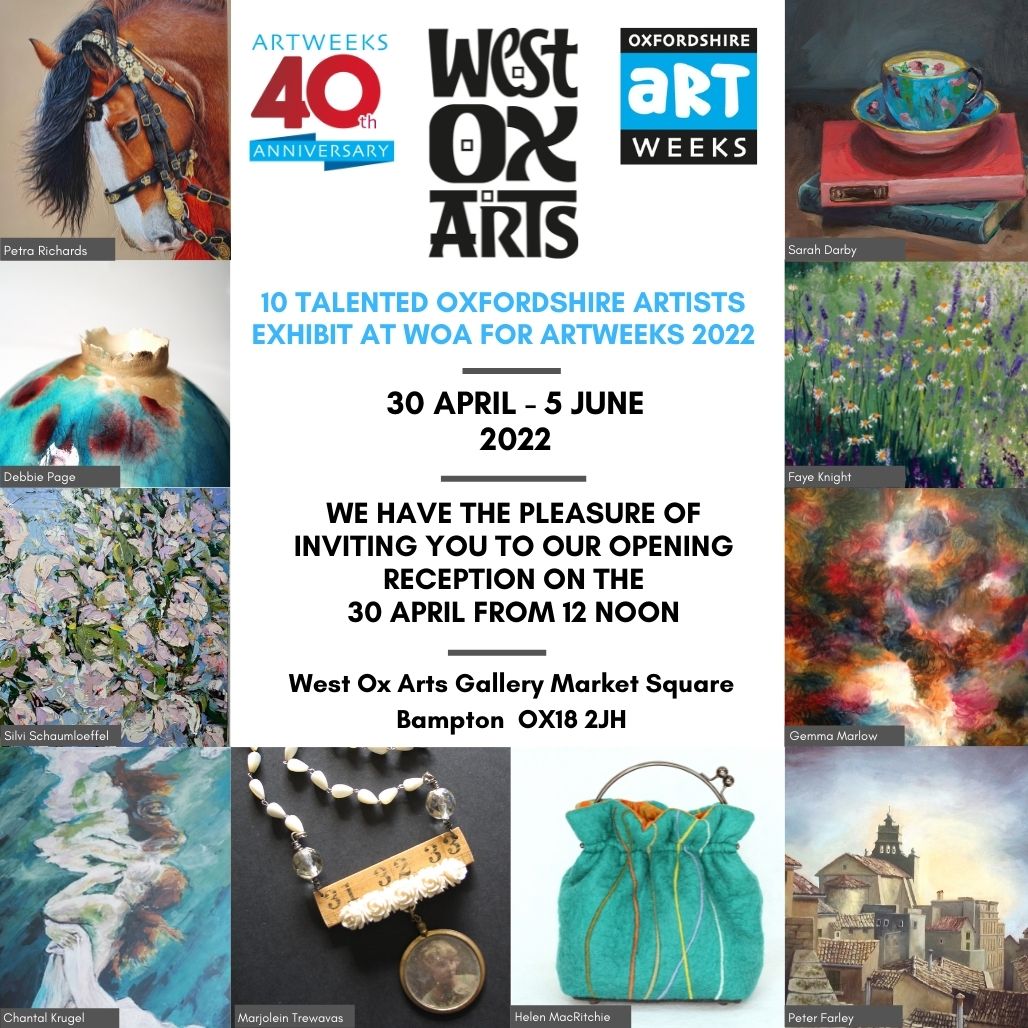 West Ox Arts are delighted to announce their participation in Oxfordshire Art Weeks 2022 and proudly present the work of ten Oxfordshire artists who will be exhibiting throughout the month of May at The WOA Gallery located in the heart of Bampton, Oxfordshire.
We look forward to welcoming you to our inspiring gallery space to see a wonderful mix of local creative talents. From ceramics to jewellery, accessories, watercolours to oils, the gallery will be awash with colour and vitality showcasing a unique collection of exhibits that demonstrate a remarkable range of inspiring techniques.
Our exhibiting WOA members: Petra Richards, Chantal Krugel, Helen MacRitchie, Sarah Darby, Peter Farley, Debbie Page, Gemma Marlow, Marjolein Trewavas, Faye Knight and Silvi Schaumloeffel.
'We are all extremely excited to once again participate in Oxfordshire Art Weeks,' said Lizzie Shannon-Little, WOA trustee. 'Our talented local artists will showcase a wonderful, diverse selection of work this year and we really want visitors to come to The Gallery and view, enjoy and buy!'
Artweeks is a free exhibition that runs from 30 April – 5 June.
The free-to-all opening reception is on the 30 April at 12pm.
Free entry and disabled access.
West Ox Arts Gallery, Market Square, Bampton, OX18 2JH