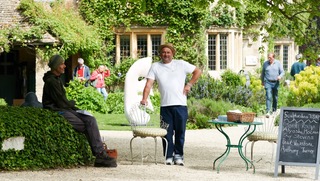 As the days lengthen and our thoughts turn to summer, it is finally time to tell you that tickets to on form 22 will be available from this coming Monday, 14 March.
It's easy to book your tickets; just head to our homepage and press the big green button to see all our opening dates. You will be able to book for a small number of special events, too.
n these perilous and heart-wrenching times, many of us have been finding it difficult to stay positive. We hope that, in some small way, we can make a space for meaningful connection and positive action.
This year, concern for the fragility of the natural world, which has always been an implicit theme of the exhibition, will be more transparently pursued. We have recently signed up to Culture Declares, a growing international movement of individuals and organisations in the arts declaring climate and ecological emergency.