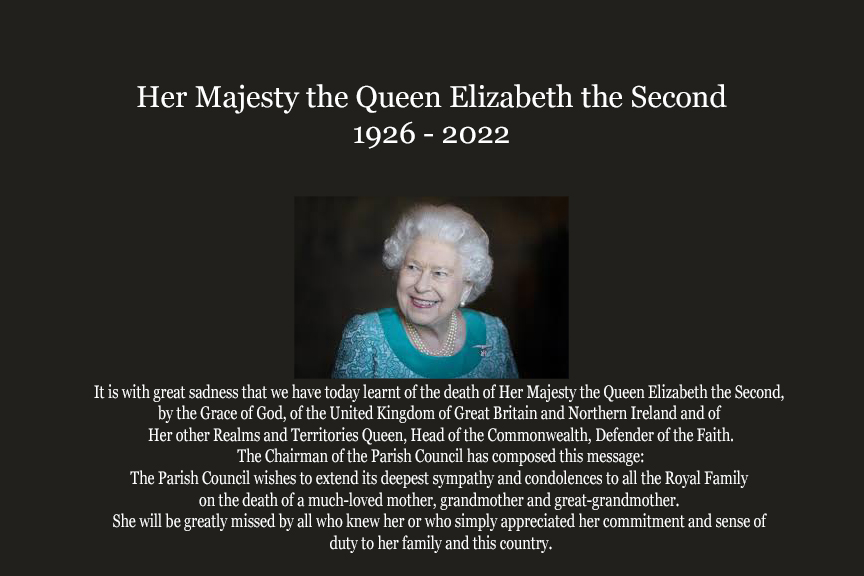 Her Majesty the Queen died on 8 September 2022.
In memory of Her Majesty Queen Elizabeth II a Book of Condolence is available at the Parish Church, open daily from 9am – 4pm.
If you would like to leave flowers to mark your respects these can be placed on the village green (opposite the White Horse) where they will be left for the period of mourning. We ask that they are taken out of plastic wrapping please.