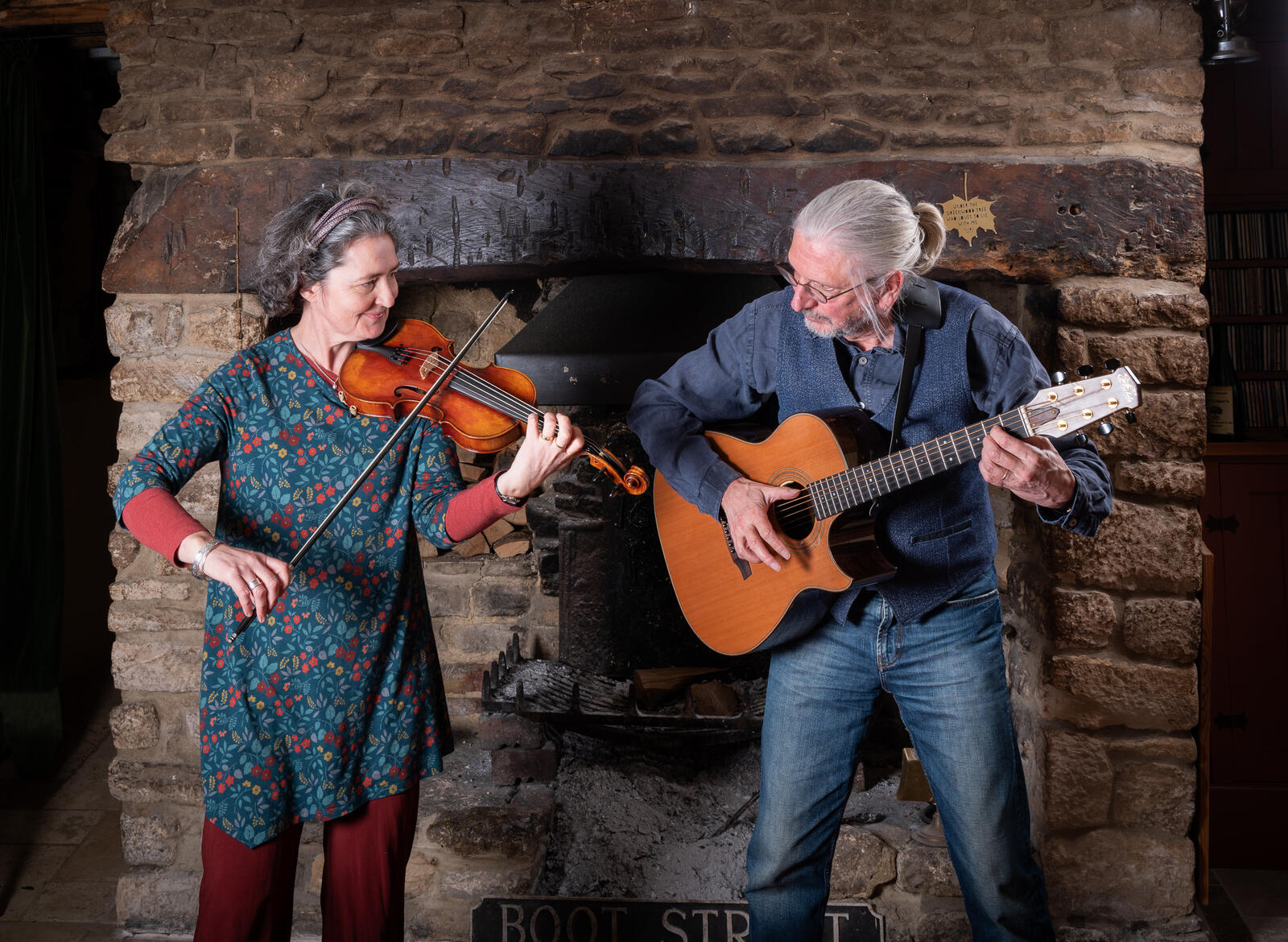 Henderson:Hooper Folk Duo 20th Anniversary Concert. June marks the 20th anniversary of the first concert given by Stonesfield-based fiddle/guitar duo Henderson:Hooper (Judith Henderson/Hooper and Nick Hooper).
We would like to mark the anniversary by giving a Facebook Livestream concert on the Pop-up Folk Facebook page, on Sunday 27th June at 5pm.If you would like to watch it, please ensure that you have 'liked' the Pop-up Folk Facebook Page in advance of the concert's start time https://www.facebook.com/popupfolk. There is no charge for the concert.
If you can't join us on the day, it will be available afterwards on the Pop-up Folk page.
If you would like to find out more about Henderson:Hooper, please go to www.wordandnote.com