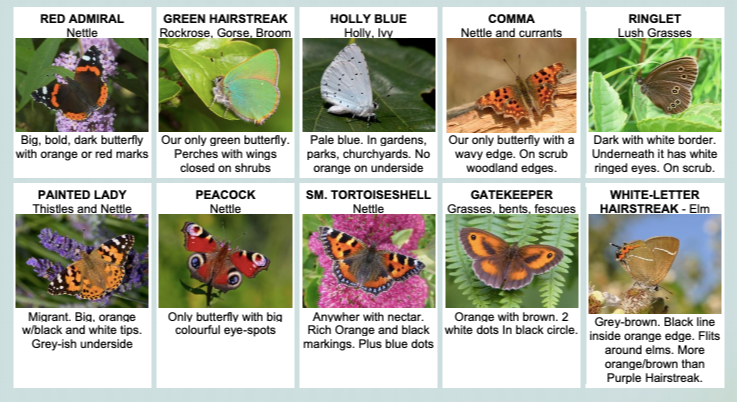 For many of us, our gardens have featured prominently on our "to do" lists during the various lockdowns. We will be eagerly looking forward to the results of our efforts with the arrival of spring and the welcome sight of butterflies among our flower beds.
But all is not well in the butterfly kingdom…
Overall, there has been a decline in numbers over the last 10 years and the monitoring of this change has never been more important.
From butterfly records, we can see that we have very few reports of butterflies across West Oxfordshire and the Wychwood Forest area compared to other parts of Oxfordshire, which is why we are contacting you now. We want to encourage and support the recording of butterflies in this area, and the easiest place to start is in your garden. It's easier than online shopping!
Butterfly Conservation's Upper Thames branch has put together a handy identification guide to butterflies you might encounter in the Wychwood Forest area. To view the guide, click here.
To start recording what you see, visit https://www.gardenbutterflysurvey.org/, create an account, and note down the butterflies you have spotted. The website is easy to use with plenty of guidance and photos to help with identification.
If you'd like to record additional sightings while out and about, the easiest way to do it is by downloading the iRecord Butterflies app. You can find out more about the app by watching this short video: https://youtu.be/cuJc721MxzM
If you have any questions, please email info@wychwoodproject.org.uk.
Butterfly Conservation will share the results of the survey with us and we'll let you know what we discover. In the meantime, thank you for helping us learn more about and protect the Wychwood's wonderful butterflies.