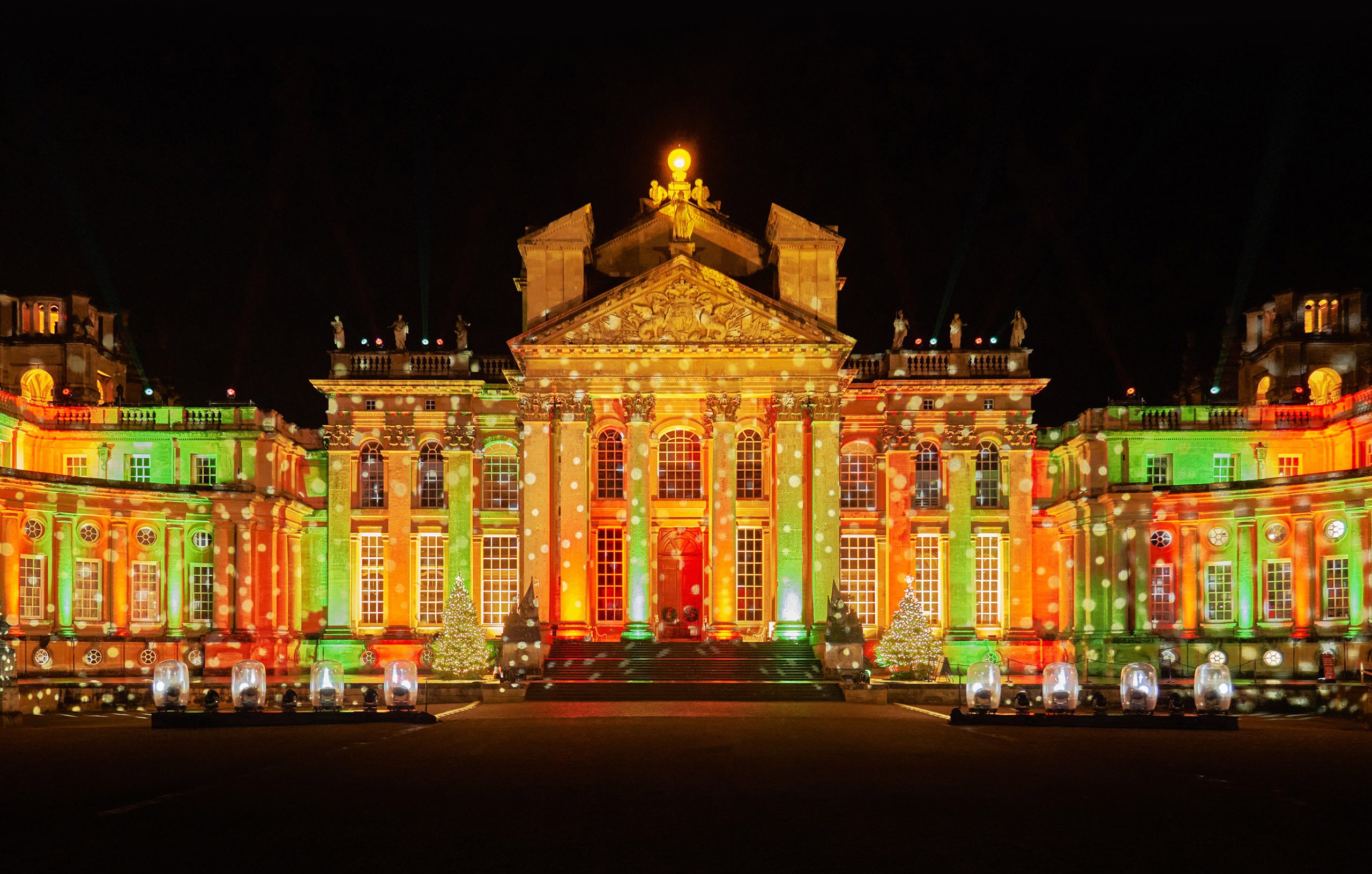 Inspired by the Northern Lights, Aurora is just one of several new light installations which have been confirmed for Christmas at Blenheim Palace's illuminated outdoor trail later this year.
Visitors to the Oxfordshire UNESCO World Heritage Site will be able to take in an array of amazing light artwork from artists from across Europe at the trail, which runs from 18 November 2022 to 2 January 2023.
On The Wings Of Freedom by Aether & Hemera, Supernova, by Studio Vertigo, and Aurora, by ITHACA Studio, have all recently been added to the popular trail.
Aurora is a brand-new overhead installation, only seen once before in the UK when it premiered at Christmas at Kew last year. It recreates the world-famous Aurora Borealis – known as the Northern Lights – whilst illuminating both its audience and the surroundings.
Aether & Hemera's installation, On The Wings Of Freedom, is a swarm of 180 butterflies that symbolise change, creativity, soul, freedom, joy, and colour, while Supernova is a large-scale artwork standing over seven metres tall that comes to life, with smoke and lights emanating from the core of the star as it awakens.
Matthew Findlay, Head of UK Trails for Sony Music/Raymond Gubbay Ltd, said: "We are hugely excited by the plans for this year's trail, with artists creating beautiful, new installations which will provide even more 'wow' factor for 2022."
Firmly positioned as one of the highlights of the UK festive calendar, visitors can enjoy wandering the Palace's picture-perfect gardens filled with Christmas cheer as over a million lights and seasonal sounds fill the air. Look forward to some time together with family and friends as you discover glittering tunnels of light, dancing lakeside reflections and trees drenched in jewel-like colour.
Talented independent street food vendors bring a delicious twist to tempting treats on offer. To make it perfectly festive, complete your walk under the stars with a *spiced winter warmer or *hot chocolate shared with someone special and why not toast a *marshmallow over the open fire.
Also at Blenheim Palace this Christmas will be The Kingdom of The Snow Queen, an indoor trail which will be reimagined within the State Rooms of Britain's Greatest Palace.
Taking place from November 18 to December 18, the Christmas Market will enable visitors to escape the bustle of the high street and soak up the yuletide atmosphere with up to 80 traders offering a fabulous range of festive treats, from designer-makers and artisan food and drink producers.
Your very merriest Christmas starts here. Limited capacity with timed entry. Plan now to secure the date and time of your choice.
*Separate charges applly
18 November 2022 to 2 January 2023. Trail will be closed 21, 22, 28, 29 Nov; 25 Decembe
More information and opening times visit: blenheimpalace.com/Christmas
Christmas Market from: 18 November 2022 to 18 December 2022