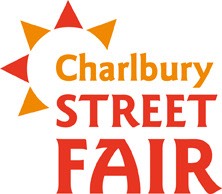 Celebrate 'Break Out from Lockdown!'
This popular community event has taken place every year since 1954, apart from last year, 2020, owing to the COVID-19 Emergency.
This year's Street Fair will take place from 2pm on Saturday 18th September!!
We are making arrangements on the premise that the COVID-19 restrictions will sufficiently be relaxed to allow us to have a near as normal as possible Street Fair with entertainment, prize draw, silent auction and stalls.
Time to start thinking of your costume for the Street Fair Children's Fancy Dress. This year's theme is FANTASTIC STORIES
1st, 2nd and 3rd prizes for individual children in two age groups: age 5 and under and age 6 to 11 and one prize for the best group entry.
This event is kindly sponsored by Charlbury Dental Practice
As with many things, please consult www.charlbury.info, Twitter and FaceBook for information.