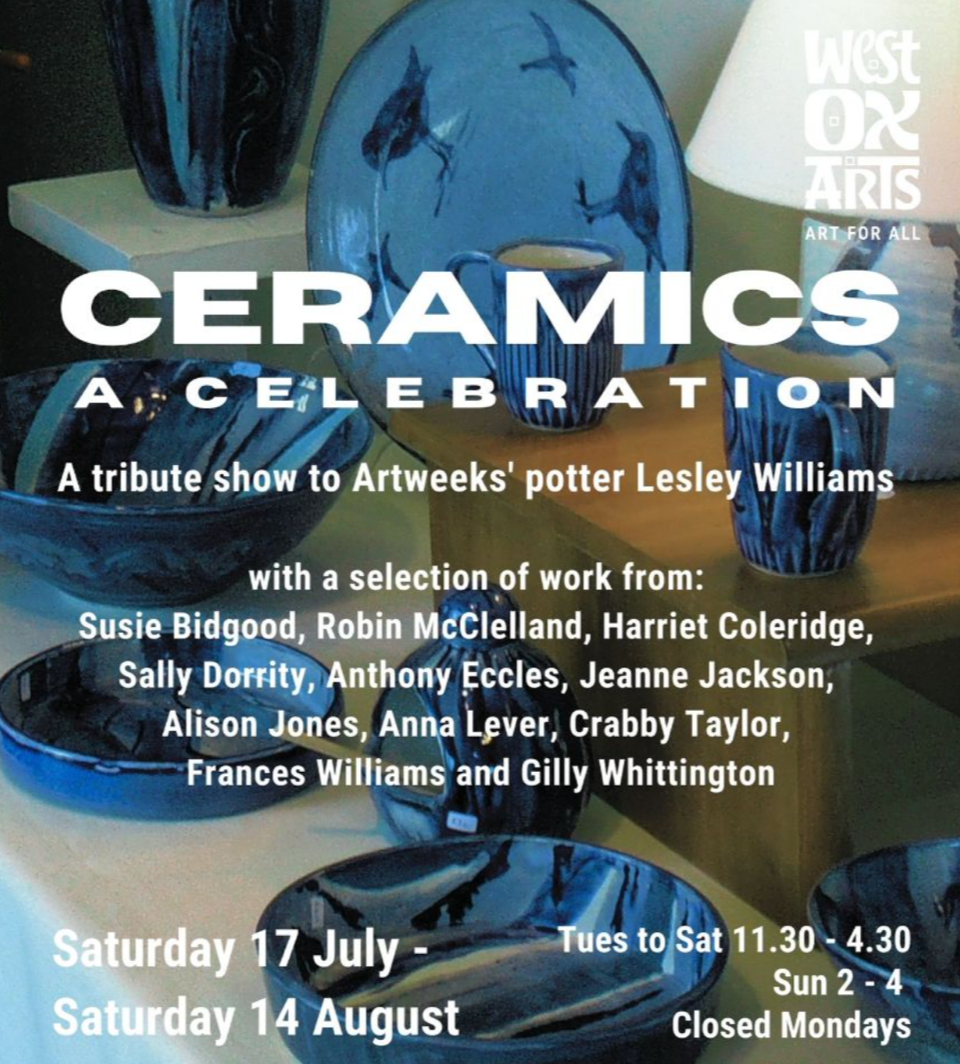 We are delighted to finally announce that our tribute show to Artweeks' potter Lesley Williams starts July 17.
In addition to Lesley's decorative pots on display, there is also a selection of creative ceramics, sculptures and pots from Susie Bidgood, Robin McClelland, Harriet Coleridge, Sally Dorrity, Anthony Eccles, Jeanne Jackson, Alison Jones, Anna Lever and Gilly Whittington, Frances Williams is also exhibiting a colourful selection of 2D collage work. This is an exhibition not to be missed!
Opening Times: Tues-Sat 11.30-4.30, Sun 2-4 Closed Mondays.
West Ox Arts
Market Square
Bampton
Oxfordshire
OX18 2JH
01993 850137