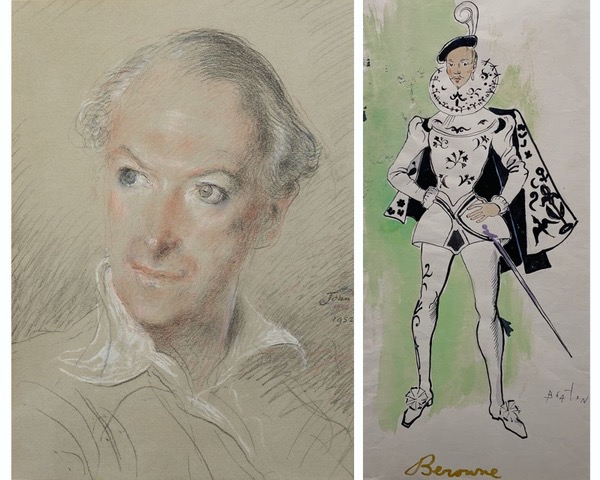 Zuleika Gallery is proud to announce a new exhibition: Cecil Beaton and the Theatre, 12 June – 31 August, the first of a new series of exhibitions presented inside Blenheim Palace in a dedicated exhibition space next to the State Rooms.
The exhibition will centre on a collection of Cecil Beaton's work relating to theatrical productions of the 1950s. This decade accounted for some of his most memorable designs for the stage, including a significant body of work for great figures in the world of ballet such as Frederick Ashton and George Balanchine and includes his iconic work on the play and film of Lerner and Loewe's musical 'My Fair Lady'.
As well as original designs for some of the most celebrated productions Beaton worked on in the 1950s, including 'Love's Labour's Lost' and 'Picnic at Tintagel', is work by other key figures and contemporaries from around the same time, amongst them John Piper (1903 – 1992), Ethelbert White (1891 – 1972), John Armstrong (1893 – 1973) Glynn Boyd Harte, (1948 – 2003), Christian Bérard (1902 – 1949) and Dimitri Bouchene (1893 – 1993). This exhibition will coincide with the Cecil Beaton photography exhibition Celebrating Celebrity taking place inside the palace.
This exhibition is curated by Zuleika Gallery, in association with Harry Moore-Gwyn, and with thanks to Joanna Ling, and loans from private collections. A Blenheim Palace ticket is required to view this exhibition, or free for Annual Pass holders, for more information please visit the website.