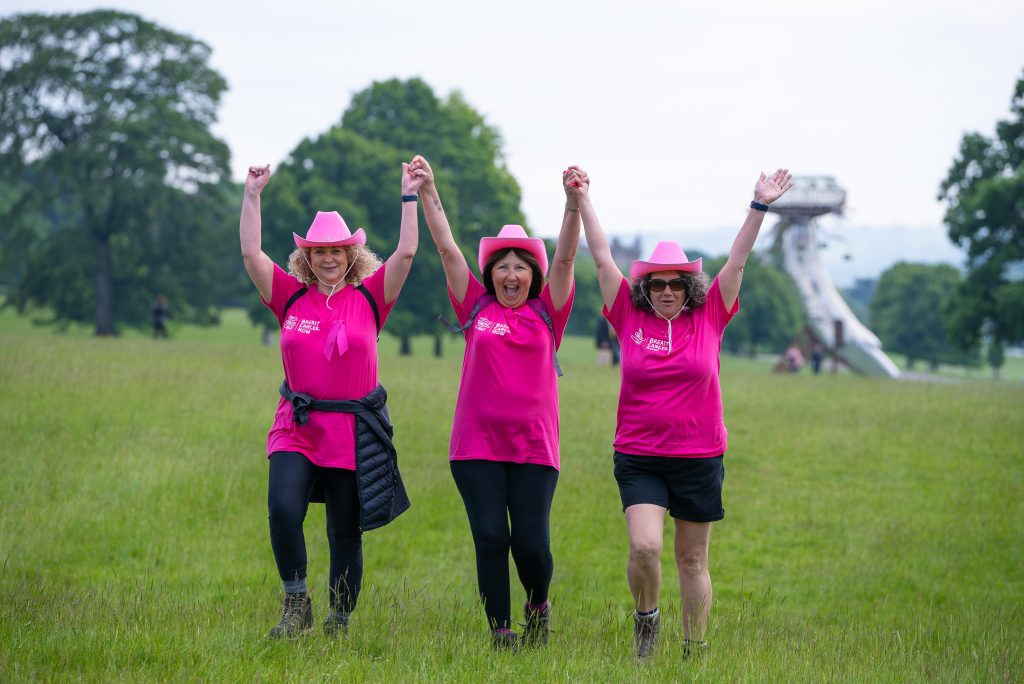 The Breast Cancer Now Pink Ribbon Walk 2023 event is due to take place on Saturday 13 May, starting and finishing in the grounds of Blenheim Palace.
Challenge yourself to a 10 or 20-mile Pink Ribbon Walk and help fund life-changing research and support. The walk will showcase the best of the Cotswolds' stunning rural scenery.
Whether you're a newbie walker or a seasoned hiker, the Pink Ribbon Walk is for you. And you can walk your way – in a group, on your own, or even with your dog!
The charity will support you all the way with a clearly marked route, expert guides and lots of snack stops. All you need to focus on is the spectacular scenery and reaching that finish line. A hero's welcome and your well-earned medal will be waiting for you there.
Money raised from the Pink Ribbon Walk series continues to make a huge difference in developing services for those whose lives are affected by breast cancer and into critical research into the disease. None of this would be possible without local community support of the event.
The organisers are continuing with the modified route from 2022 to keep more distance within the grounds of Blenheim Park. The entire length of the 10 mile route is within Blenheim Park. The 20 mile route now avoids the village of Combe and exits the park three miles after the start.
As always, they plan to utilise public access footpaths and bridleways wherever possible, All road junctions will also be signed with warning signs for both traffic and walkers and shall be marshalled.
The group organising the event are: www.classicchallenge.co.uk
More details and to sign up https://register.enthuse.com/ps/event/PinkRibbonWalk2023BlenheimPalace