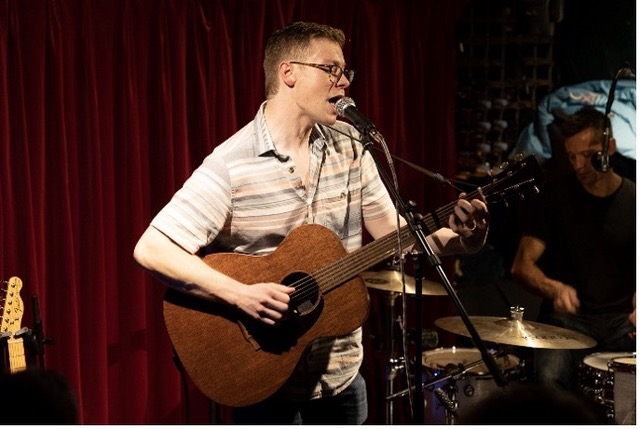 An evening with Greg Brice – outstanding young blues/jazz musician.
When: Friday, 31 March 2023 at 7.30.
Where: Wilcote Art Studios, 4 Hunts Copse, Wilcote Riding just outside Finstock, OX7 3DX. (Good parking; detailed directions on request)
Greg Brice is a fine musician who, at the time of printing this, had just been shortlisted as emerging artist of the year as well as one of the top 5 blues guitarists of the year for the UK Blues Awards 2023. Come along and hear how good he is for yourselves! As this concert is in our 'An Evening with . . .' format, towards the end of the evening audience members will be invited to ask questions to gain further insight into the artist's creative processes and techniques. For interview and Pete Clack's review, see recent copies of Blues in Britain.
Tickets £11.50 from Ticket Tailor: https://www.tickettailor.com/events/finstockunpluggedfinfolk/855343#
More details from Ginne Redston Contact number: +447754671941
NB: only 33 tickets are available, to allow for distancing.
[category events]